The original house was a small structure that was added to substantially over the years. The original structure housed the living room and kitchen, but was awkward and didn't suit the needs of the new owners. They really wanted a modern space to entertain and enjoy their view towards the pool and woods beyond. We created a master plan to upgrade the look of the whole house, with the first phase being this modern addition for the main living spaces.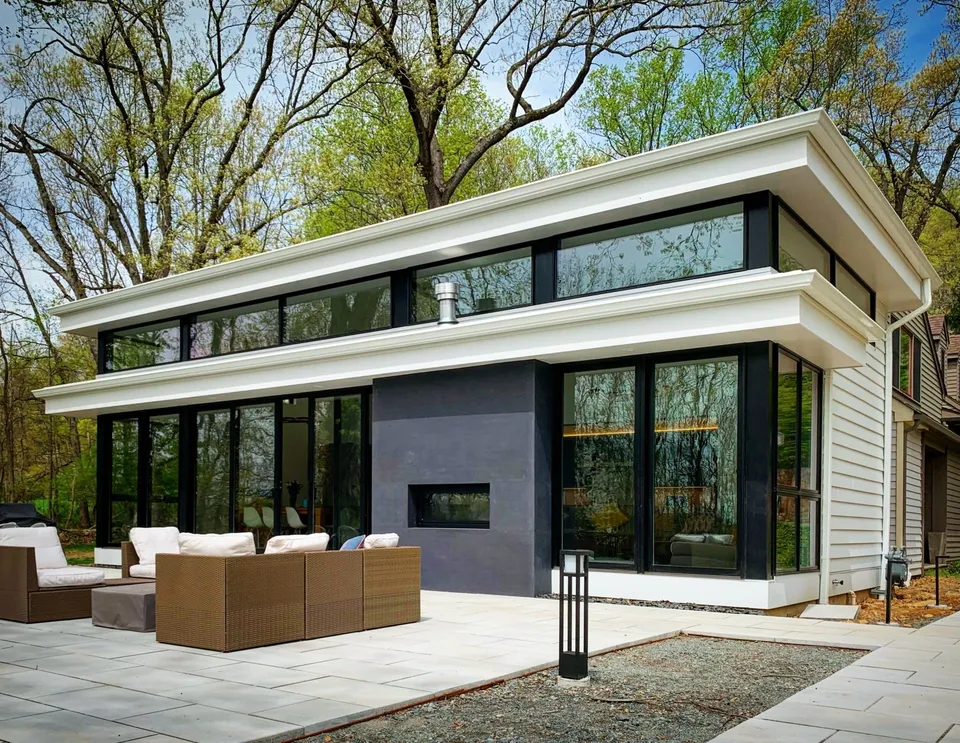 The photo above shows the house completed, awaiting landscape work.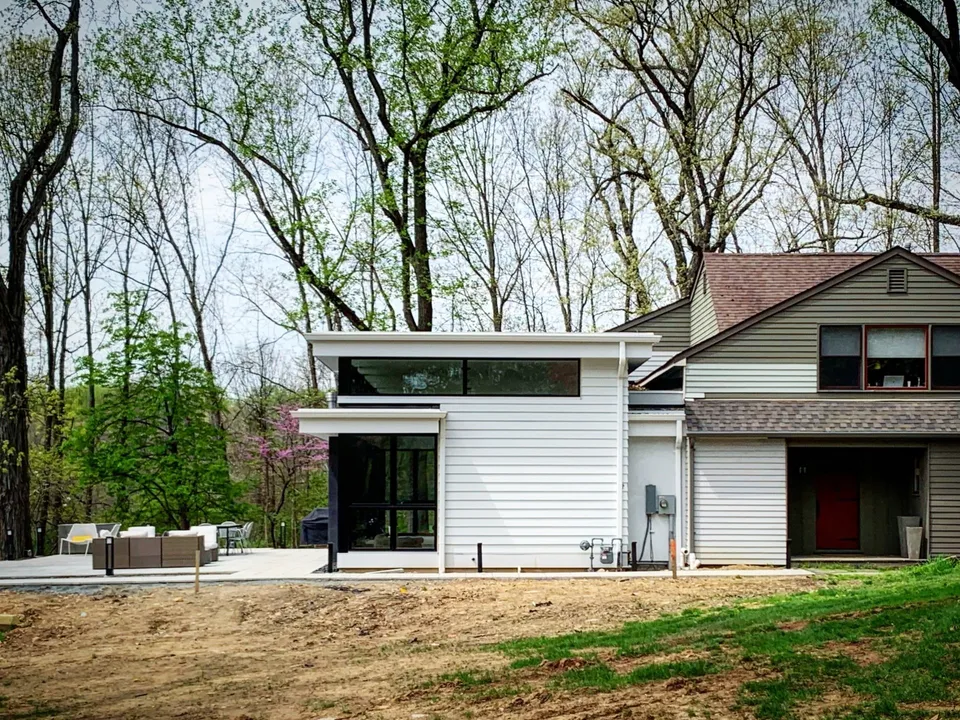 The addition is in contrast to the rambling existing house. The modernizing of the rest of the house is currenty in progress.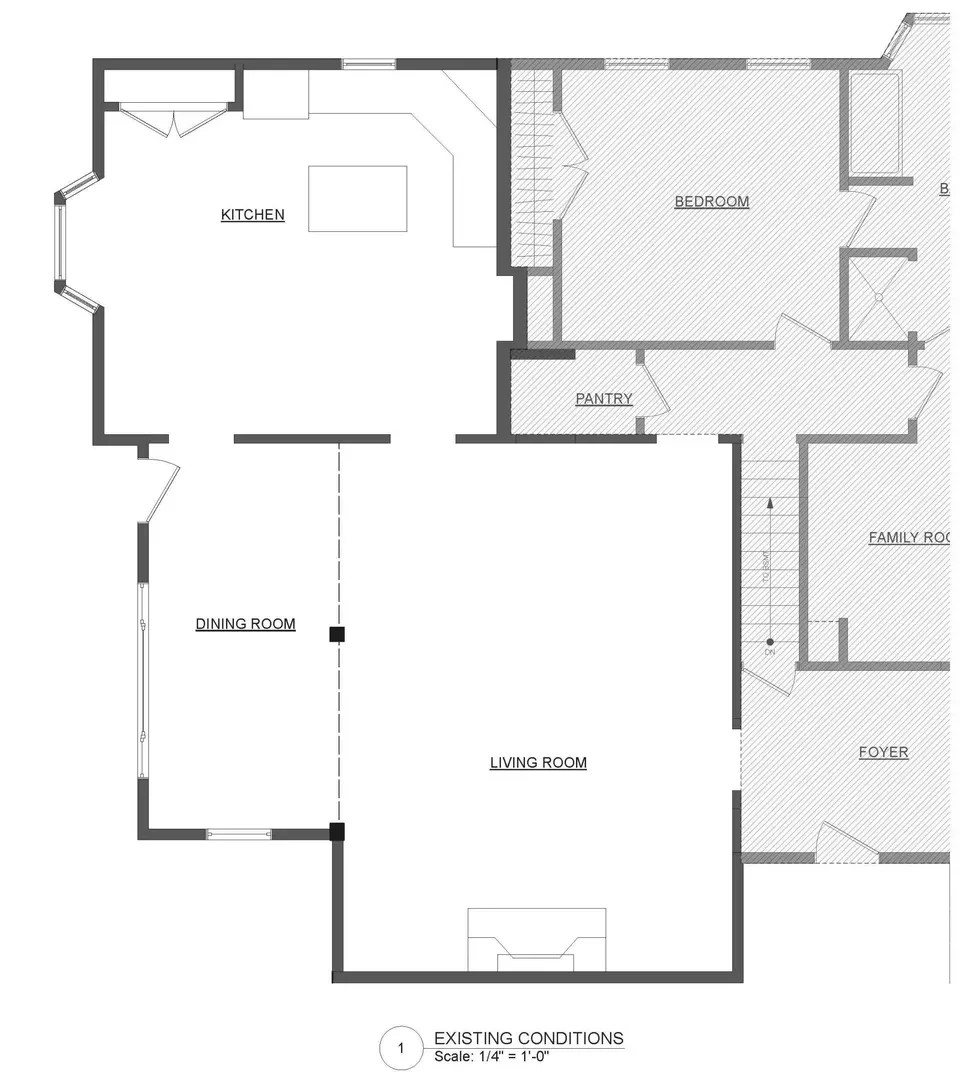 Proposed Plan of Addition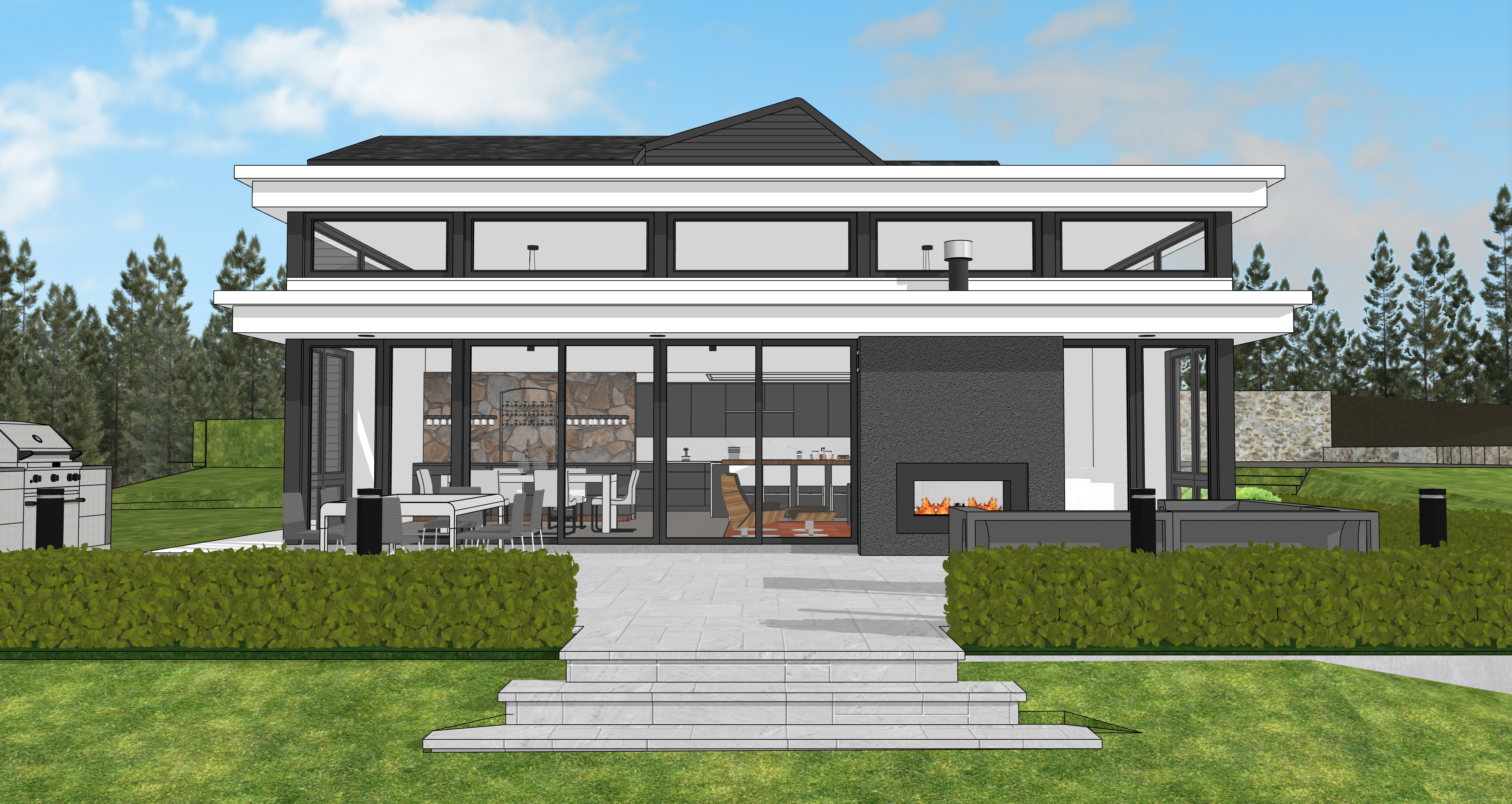 A large terrace at the living area level has a covered area for the outdoor kitchen and provides a shaded area for entertaining.