Greenwood Gardens Tour
I recently had a rare opportunity to take my staff and some local clients on a private tour of Greenwood Gardens in Short Hills, NJ, guided by Stephanie Murphy, the Gardens' program manager. Stephanie started with a history of the estate and then led us through the grounds, pointing out the features of the design and ongoing efforts at restoration.
This 28 acre estate was created as a country retreat in the early 20th century for a wealthy New York family, and remained in private hands until 2003, when the owner decided to transform them into a public garden. (It was designated a nonprofit organization and is one of 16 gardens nationwide that is supported by The Garden Conservancy). The ambitious landscaping comprised several styles of garden design as well as a tea house, grottoes, fountains, and reflecting pools.
As with many grand estates, Greenwood had over the decades succumbed to neglect and disrepair. A lot of money was needed to bring it back to it's original splendor, and it remains a work in progress. Most original structures are intact, but many are still in need of extensive restoration. Gardens need more than money; gardens also want to be populated with people. I encourage you and your friends to visit to this unique sanctuary, stroll the beautiful gardens, and in doing so you will be keeping the place alive and vibrant.
http://greenwoodgardens.org/ for more information.
Formal gardens and woodland settings mingle throughout the estate.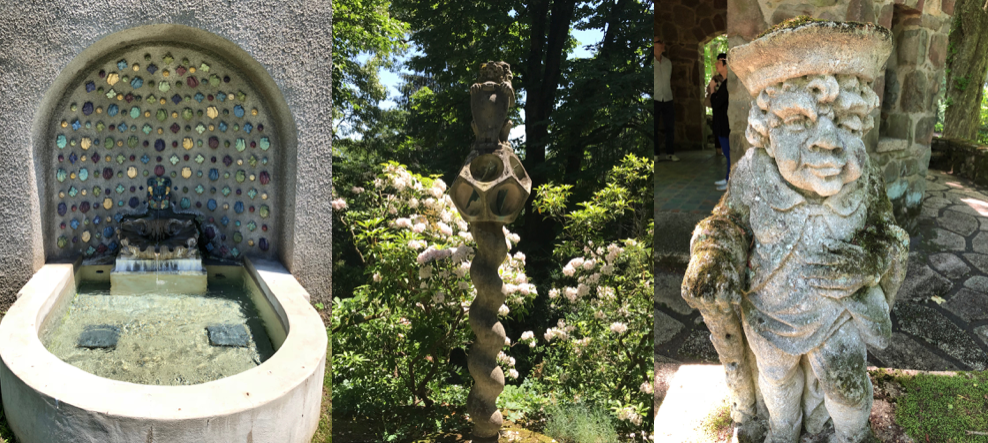 Sculpture, decorative tilework and fountains punctuate the gardens.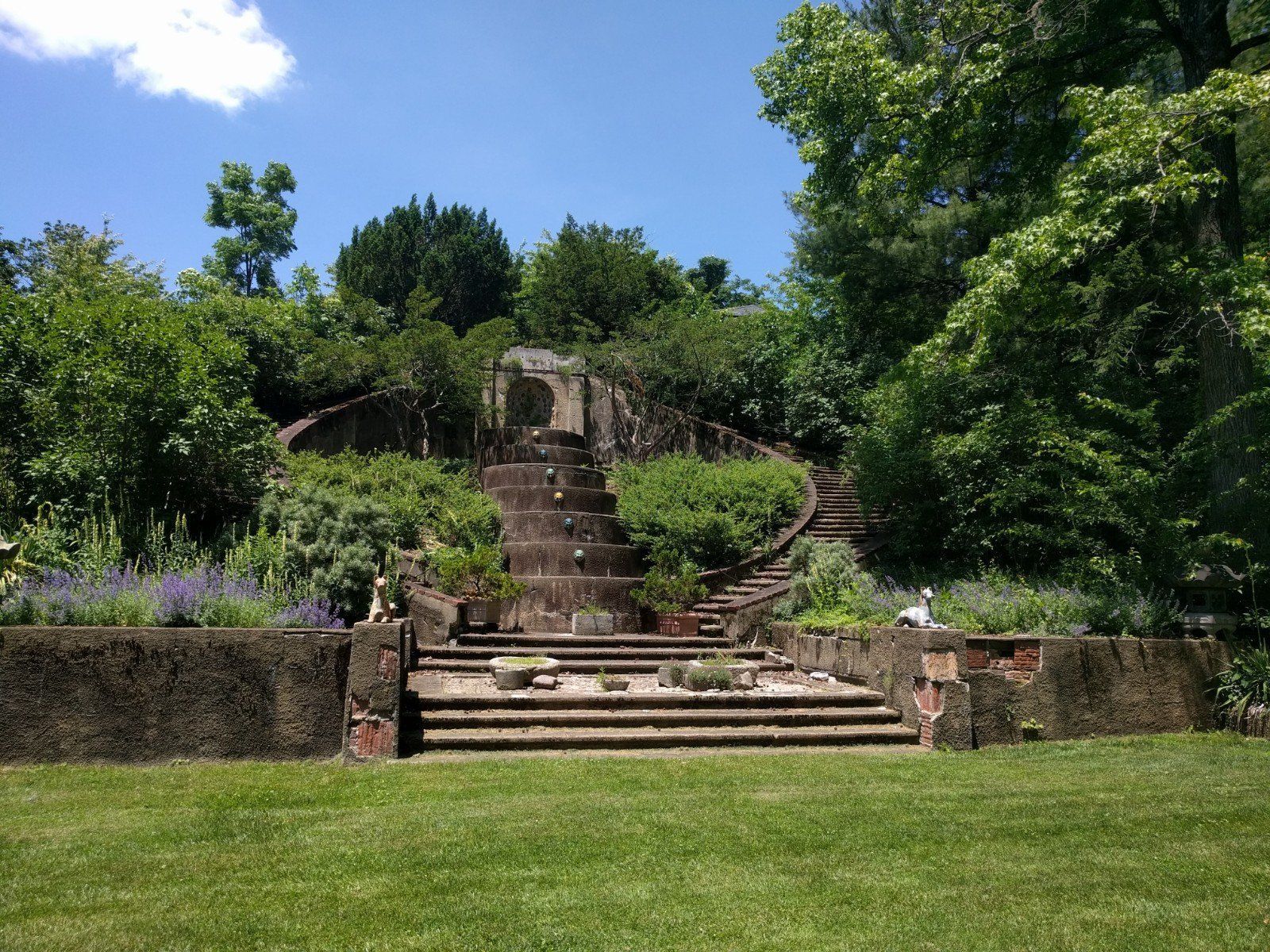 Once a cascading fountain and reflecting pool, this is one of the areas awaiting funds for a much needed restoration.