It Starts with a Conversation
Working with Gary Rosard Architect
Each project is unique: your goals and desires, design challenges and solutions, and technical issues to resolve. Our small team of professionals is dedicated to providing excellence in design, problem solving and customer service. We take you on a journey of discovery and growth through questioning, listening, and an organic development of ideas as the design evolves. We give you the tools you need to discover things you might not have considered in the beginning of the project.
With extensive experience creating custom homes, our strength is our ability to distill the client's specific needs, aspirations, lifestyle and budget, and then to articulate a vision that is functional and beautiful. We are noted for our ability to transform ordinary houses into dream homes.
Whether the project is a new house, an addition, or a remodel, our mission is to create your perfect home, and to guide you through the maze of decisions that are involved with any construction project.
We can assist you with every detail including the composition and selection of cabinetry, hardware, lighting and all finish materials. Each of these small details will ultimately make your home the perfect expression of who you are.
Since 2-D construction drawings are not always easily read, we provide ample 3-D renderings to help you visualize the space from inside to outside before anything is built. Samples of these can be seen on our In Progress portion of this web site.
We are noted for our ability to transform ordinary houses into dream homes. We know that you have an interest in high quality architectural design, and our goal on every project is to personalize every detail in order to achieve and exceed your expectations.

Zoning/Variance
Zoning restrictions are a crucial part of the pre-design analysis. Before design work is done for an addition or a new home, we will review the local zoning requirements. If your plans require a variance, we will assist you through all the steps of the process including any zoning board meetings.

Architectural & Interior Design
This is where the main portion of the work happens. We love making this a collaborative process, where your input is a crucial part of assuring a successful project. Besides the drawings you need for permits, we provide full design services to help you create a unified vision inside and out.

Construction Administration
We will guide you through the process of selecting a contractor and then act as your representative during the construction phase. Renovation and addition projects are particularly prone to unforeseen conditions and challenges. From these often spring new options and challenges that we will assist with every step of the way.

Needs and Options Review
It is not uncommon that a homeowner will have an idea about a project, but may be unclear on how best to start- or worse, launch into the process without first establishing the groundwork for the project. We have designed our Needs and Options Review as a valuable first step that will help you establish a clear vision for a way forward.
You are planning a move and want a change in lifestyle. You want a modern house, but quickly learn that they hard to find in this part of the world. The listings you see don't really come close to what you have in mind. Others may settle for the best they can find in their favored neighborhood, but you know what you want, so you ponder two options; either renovate an existing house, or build your dream house from scratch. You look for fixer-uppers, but their potential isn't apparent, or doesn't exist at all. Quasi-modern Ranches and Split-levels don't appeal, Colonials, Tudors and row houses look like impossible converts. You wonder about the process and what it costs to renovate or build a new house, and where to find the right architect to help you reach this goal. The search for an architect begins….
I moved from Manhattan to New Jersey in the early 00s and established my practice in Millburn. I realized that not only were most existing homes in very traditional styles, but that it was also the default style of most local architects. My heart however is in Modern design, and I would feel unenthusiastic creating a house in a traditional style. I quickly became sought after by clients who wanted the type of design I offered. Several clients over the years found me after initial unhappy experiences with Architects who could not give them the modern design they sought, after spending considerable money on design fees. When the client's vision and the Architect's style are at odds, that dream house is almost impossible to realize. My path has now led me to live in Philadelphia, back to city living and close to family. I continue to do projects in New Jersey and look forward to opportunities in Philly as well.  At our office, modern design is our specialty, but with each client as a collaborator, every project or journey is unique. So if you're someone whose vision of a dream home leads you to something different than the norm, let's work together to create a modern home you will love.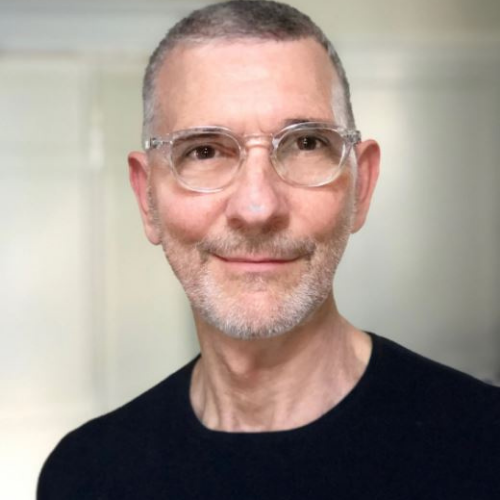 It was clearly evident after our first meeting that Gary's aesthetic is what we were looking for to build our modern space... We were impressed with his attention to detail in his design and site visits. He was very calm, understanding and professional through the numerous changes we requested. What became evident is that he is not only a great architect but also has a keen sense of interior design.
Gary is a very talented architect. I highly recommend him and would ask his help on any future project without hesitation. He listens really well to his client, incorporates their wishes while also coming up with alternatives that build on them to make the overall result stunning.
If you are looking for an architect with unparalleled attention to detail and the patience of a Jedi knight, you really cannot do better than Gary Rosard...After understanding what we wanted, he was a tireless advocate on our behalf (w/tradespeople, subcontractors, etc). We cannot recommend Gary highly enough.
...The money spent was directed exactly where needed – comfort, space, style, functionality, light, durability...Moreover, there is a certain balance that Gary found with the wooded lot which makes the house feel like it always belonged there. Working with Gary made the total experience of building our house an absolute pleasure.
We began working with Gary before we made a bid on a new home. He helped us envision what we wanted it to be and saw us through from potential to completion... It was a great experience and just six months after purchasing the new house, it's everything we ever wanted it to be.
Luxury Modern Architectural Design