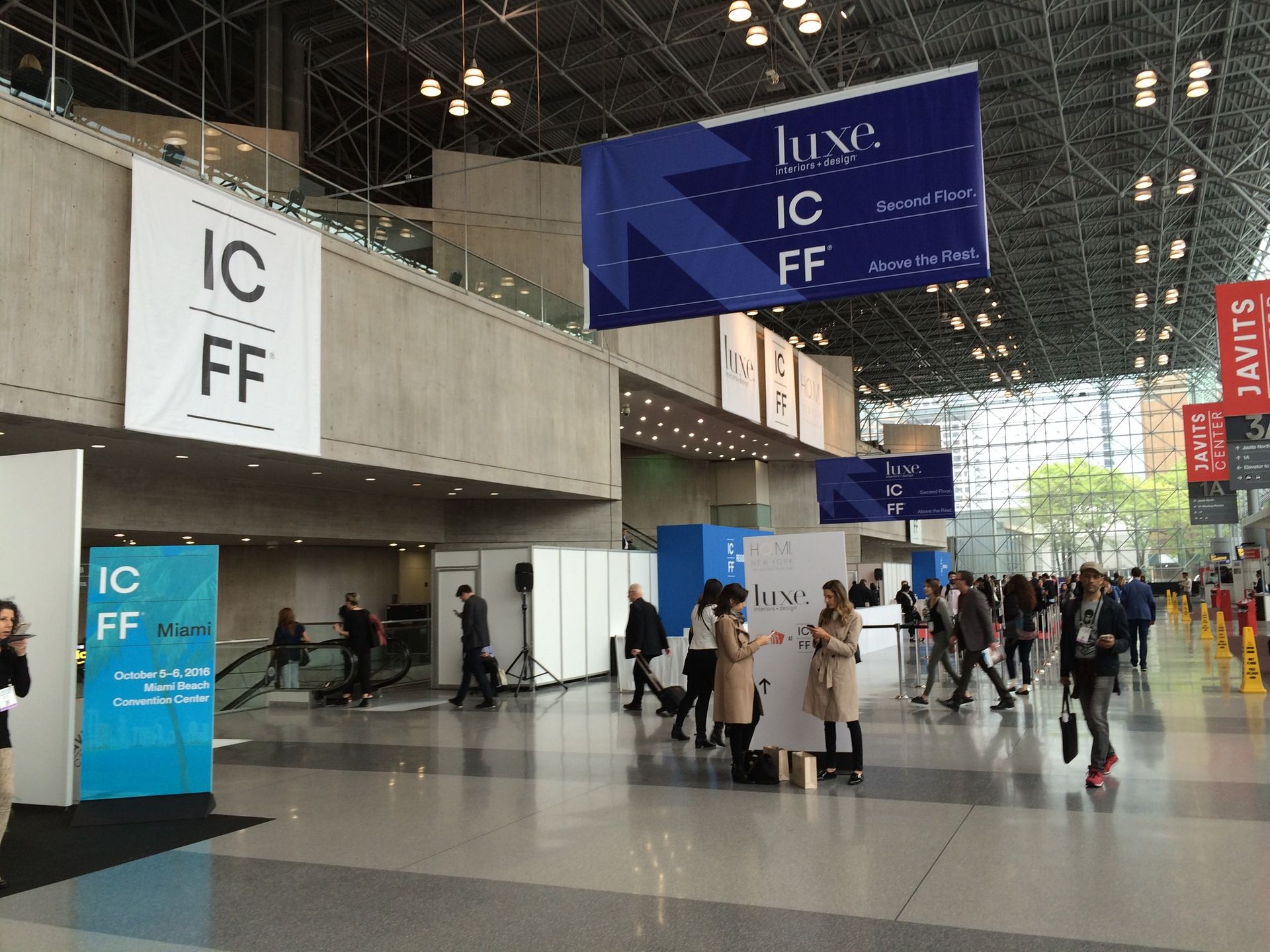 Architects need to keep current with new developments in technology and products that could be incorporated into their projects. I'm bombarded all the time with email and print brochures from companies promoting their wares. Internet research opens up a huge inventory of selections to consider. But sometimes I need to touch and see things in person. A couple of weeks ago I was in a large stone yard with a client looking at material for a project. You just can't get the same impression looking at samples inside the office. One of the venues where I've made a habit of doing the in person perusal is the ICFF (International Contemporary Furniture Fair) at the Javits Center each May. In it's 28th year, it's known as North America's premier showcase for contemporary design. Exhibitors from around the world show not only furniture, but a wide array of materials and products that can be used in residential and commercial interiors. It's attended by thousands of architects and designers over a 4 day period. I tend to breeze through much of it, but there are always new things to see and be inspired by.
Lighting is something I take pretty seriously on my projects, and I help clients not only with built in lighting, but also selection of decorative fixtures. So I'm always focused on finding new fixtures that I might be able to use on projects. The switch to LED technology has permeated the industry, and new advances are being made constantly.
This clever but simple wall sconce has adjustable fins that give the owner flexibility on the lighting effect.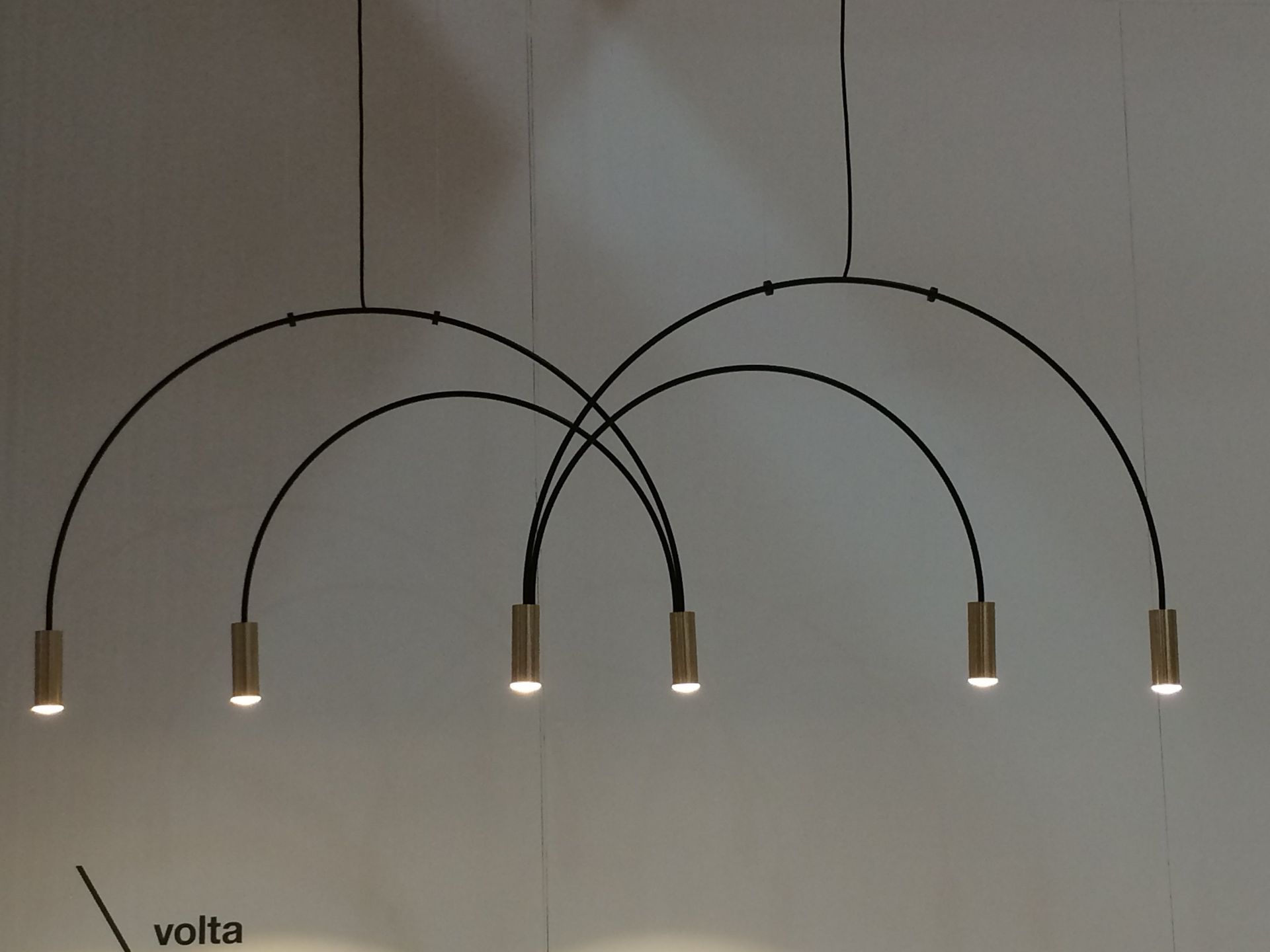 I loved the geometry of this pendant fixture, especially in grouped configurations. A new offering by a company whose products I use often.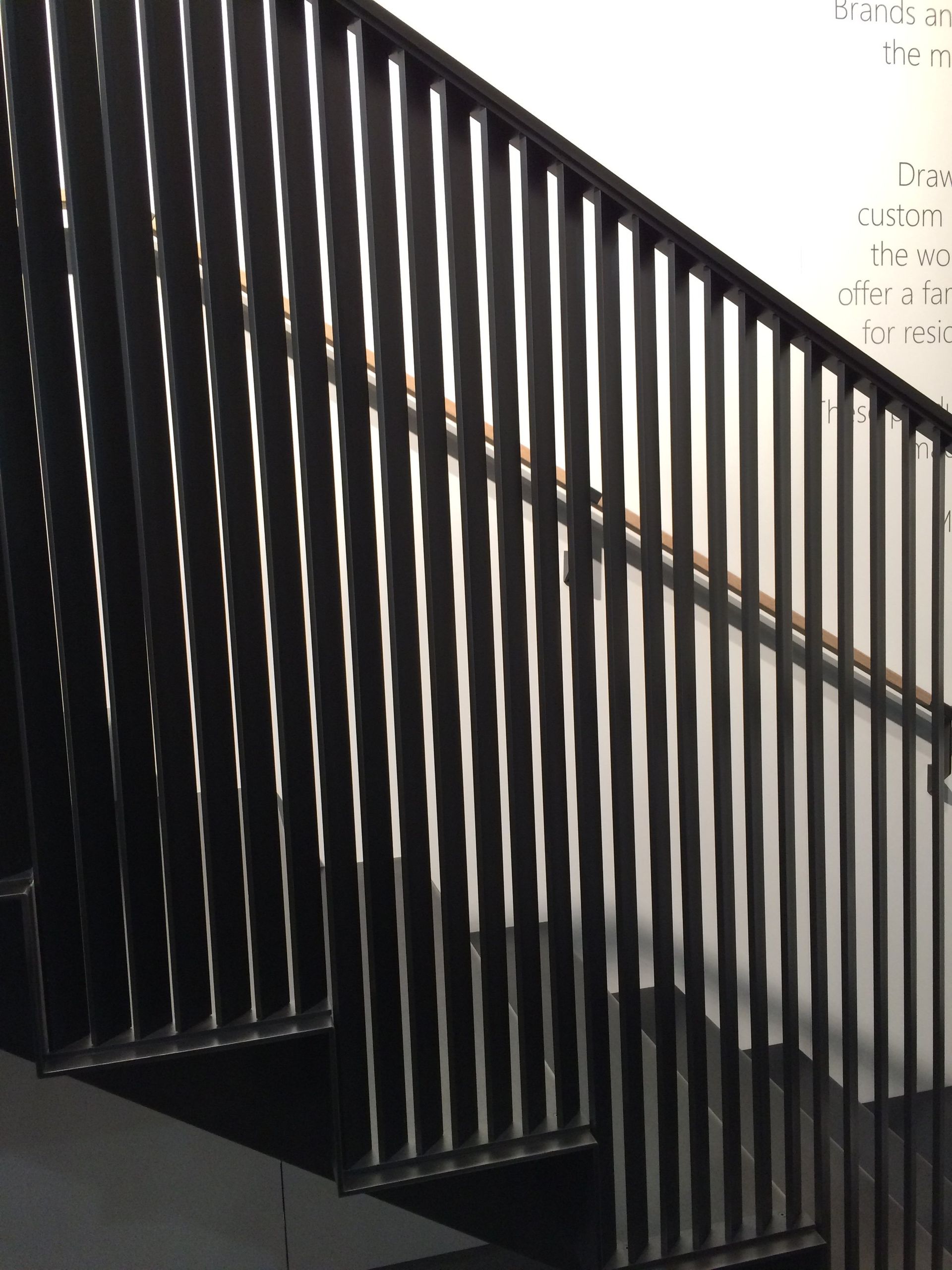 One of my favorite design opportunities is stairways. I've done quite a few that go beyond the conventional, so I was drawn to the display of a Philadelphia company who showed several examples of superbly crafted metalwork stairs and railings. After a nice chat with the salesperson, I asked what their stairs cost, knowing they'd be on the pricey side. For a simple, straight run stair, one level, they start at $130,000. Oh, it includes all the engineering, site measuring, shop drawings and installation. A bargain! Looking forward to my next project with a budget that can incorporate one of these gems.