This unbuilt project was designed for a client who sought a gracious home to age in place. Although the sloping site was a challenge, all of the main living spaces are on one level. Only two guest bedrooms are located on a second level.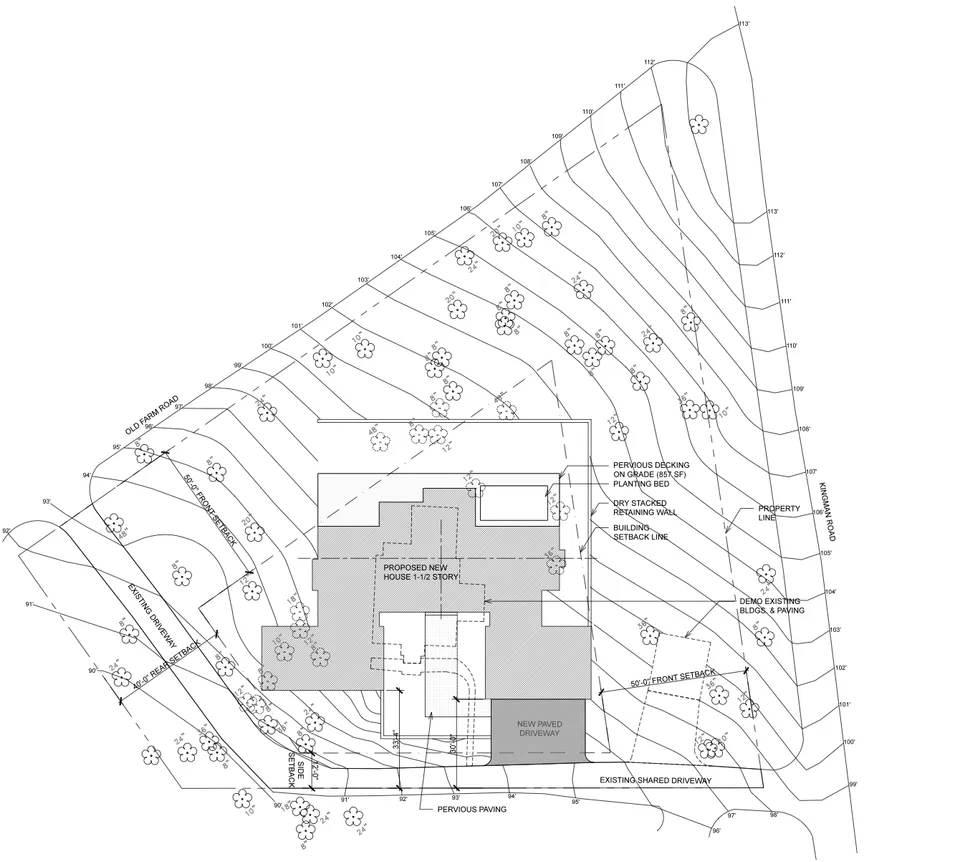 Proposed Site Plan
The site was unusual in that it was bordered by two streets as well as a partially shared driveway that completed the perimeter of the lot. Careful positioning of the house gave privacy from the house across the driveway, and maximized views through the deeper parts of the wooded property.
Proposed First Floor Plan
An open floor plan provides long views through the house, but individual areas still maintain a sense of definition.
Proposed Second Floor Plan
Exterior rendering of main entrance
Exterior rendering showing the back of the house. This features the screened in porch and breakfast room along with the patio.
One of two fireplaces in the house anchor the long axis of the main living spaces.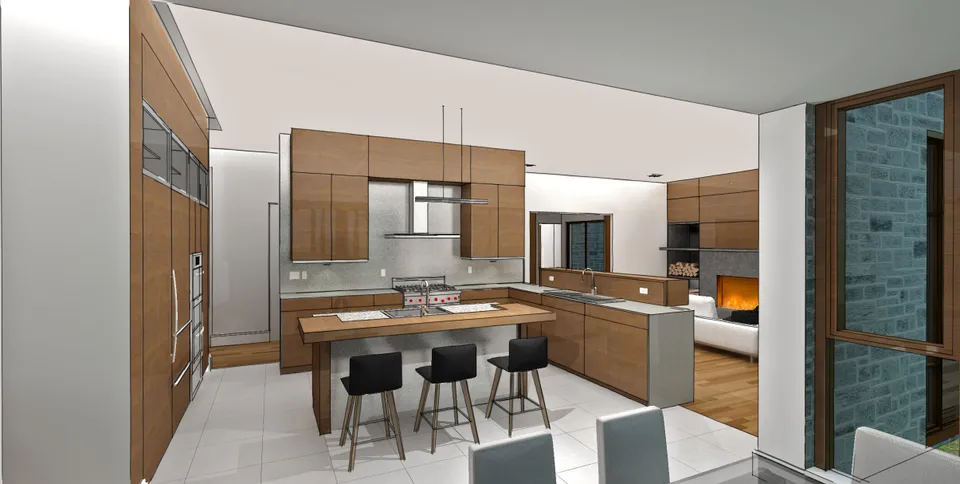 Kitchen opens to breakfast area and family room.
From the family room, a view through the kitchen extends to the far end of the house and landscape beyond.
Formal living room looks out onto the courtyard and on-grade deck.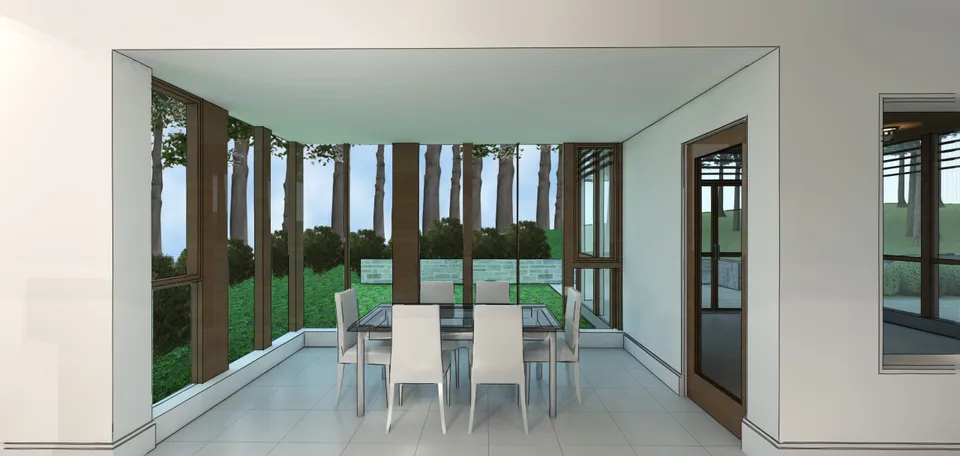 In the breakfast room, the varying widths of posts between windows mimics the tree growth patterns beyond.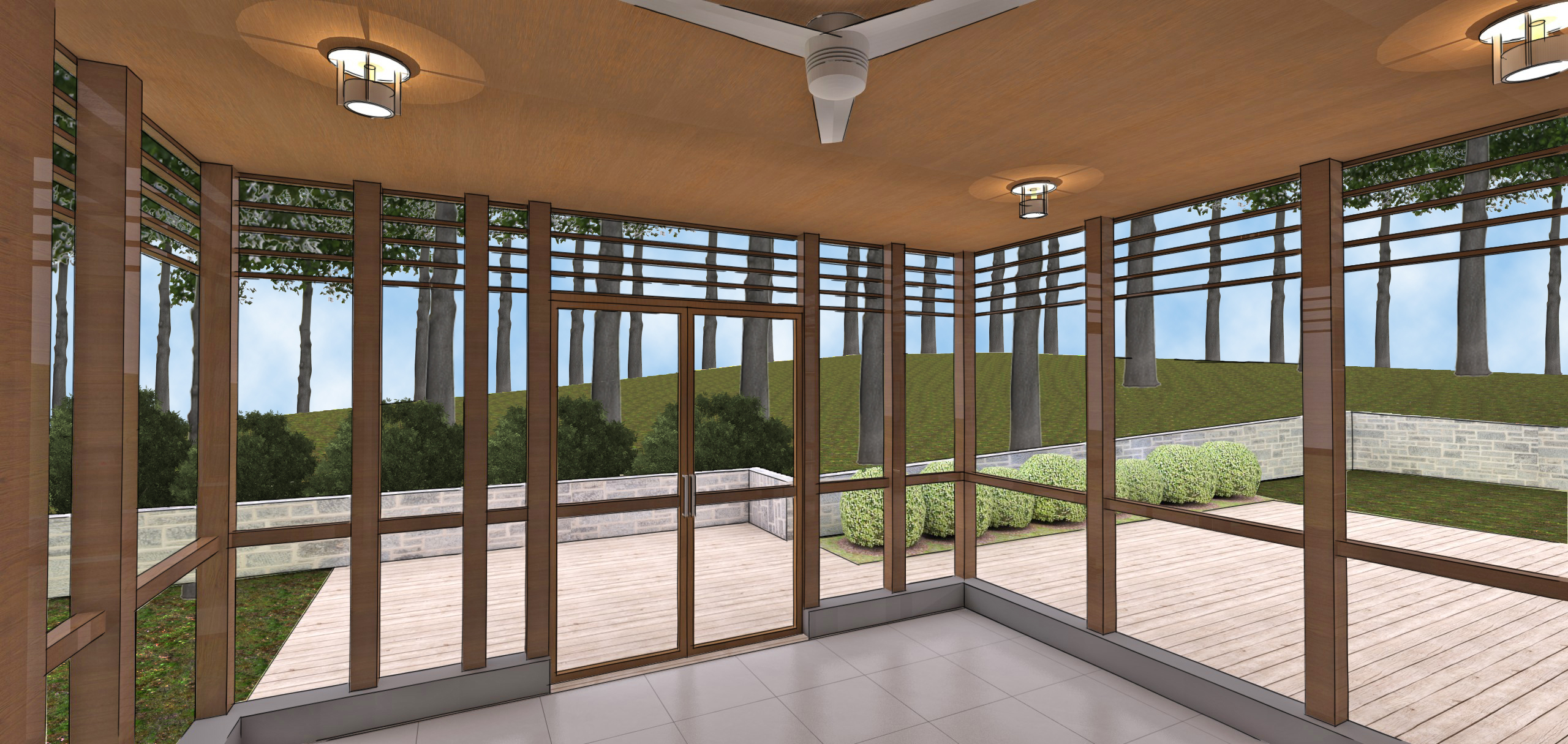 In the screened porch, the rhythm from the breakfast room was reversed- posts are all the same, but the space between varies.