Our clients for this new house in Chatham, NJ had already renovated their current home. But space was tight, and when a larger property became available across the street, they decided it was time to build a new home for themselves. The wife loves modern design, and her husband wanted something with warmth and character. Our challenge has been to find the right balance to satisfy both of their tastes while ending up with a design that doesn't feel like a compromise.
Cantilevered canopies add dimensional relief and interest to the flat surfaces, and a mix of cement fiber siding, stucco, and cedar cladding add warmth and texture.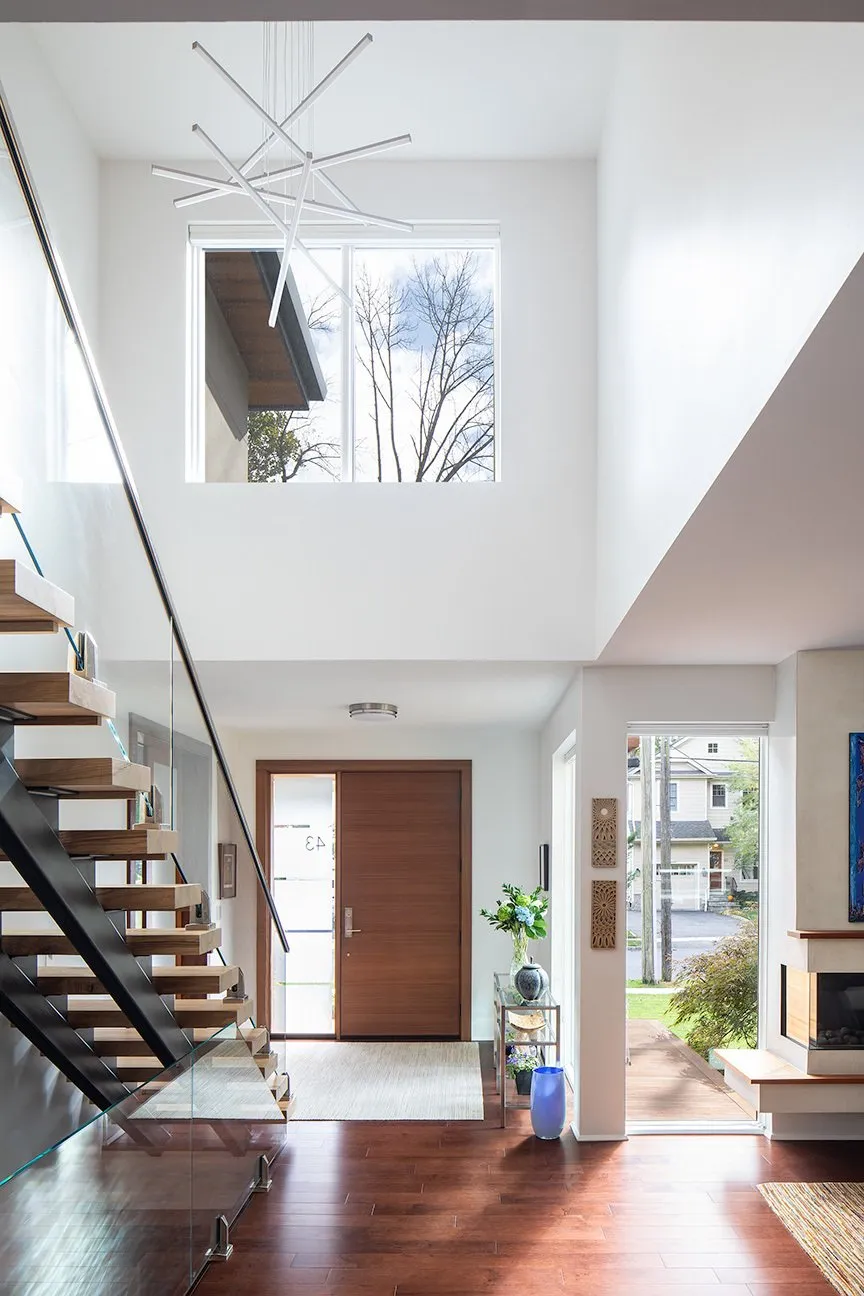 The double height space for the stair brings light into the central part of the house.
The stair features thick ash treads that the owner made himself from a tree that was cut down on the property.