Ugly Duckling Becoming an Elegant Swan
This dreary 1970's lakefront home was long overdue for a makeover. The owners loved the location and the potential panoramic lake views, and wanted a modern renovation worthy of the property. They approached us to update the look and functionality of the house and create a more inviting outdoor environment that would take advantage of the lakefront setting. Without changing the footprint of the house, we are in the process of a complete overhaul- interior, exterior and landscape. The only addition is a small deck on the upper level with a spiral stair leading to the lower patio.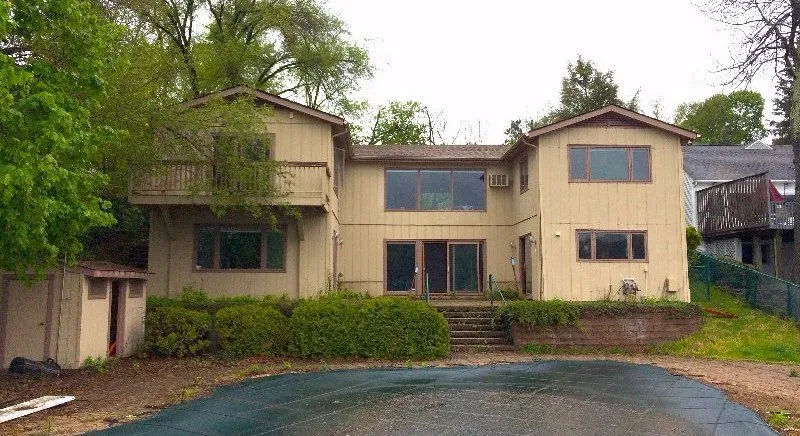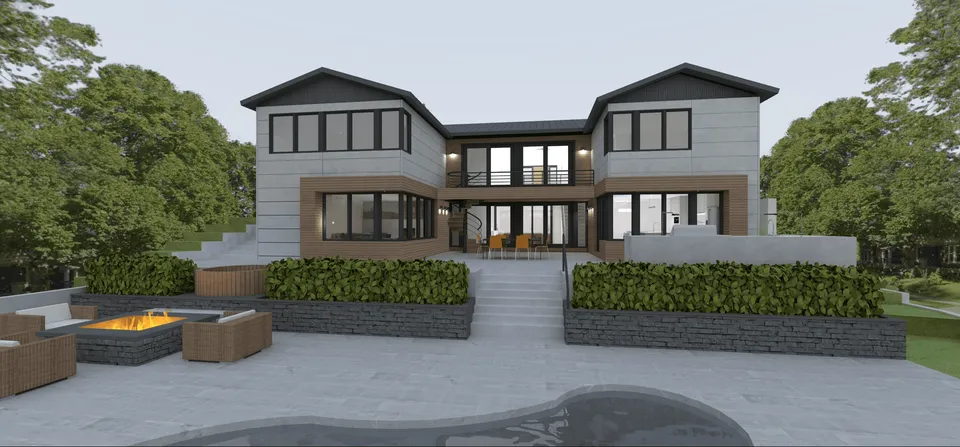 Proposed Render of Exterior Back
The courtyard formed by the extended wings of the house was an uninviting space that called out for better integration with the interior. The added glass on the first floor will enable one to see across the courtyard from the kitchen (right wing) to the living room space on the left. The glow of light and transparency wrapping around the patio will make this a lively dining spot overlooking the pool and lake. Corner windows at both levels will provide extended lake views, and the addition of an outdoor kitchen and fire pit will provide new outdoor living and entertaining options.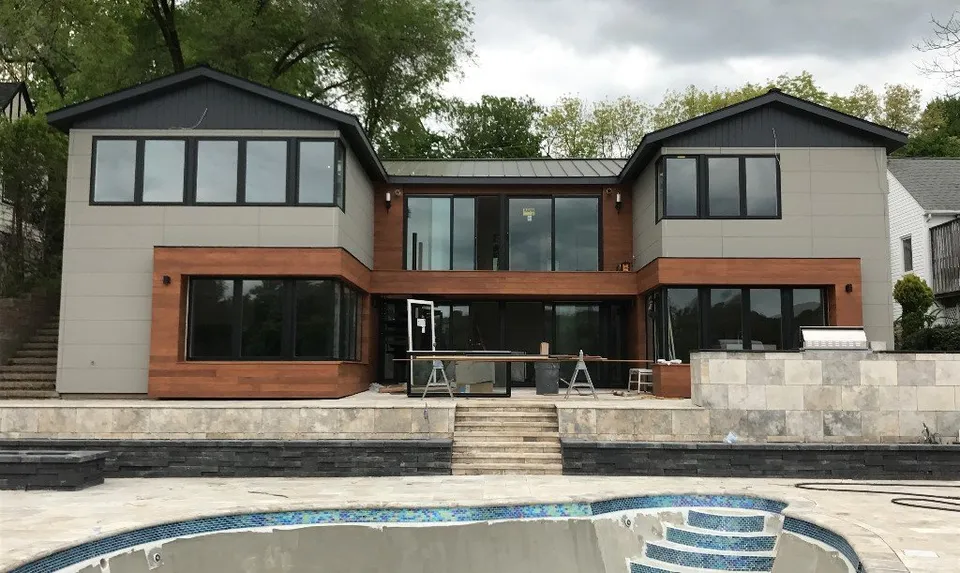 In progress photo- almost complete!
The exterior is being re-clad with cement fiber panels, with cedar banding to add warmth to the courtyard while integrating the two wings. The panels create a straight line rather than following the roof line, the straight lines giving the house a more modern feel, and the dark recessed wall surface above lets the roof hover above the linear base.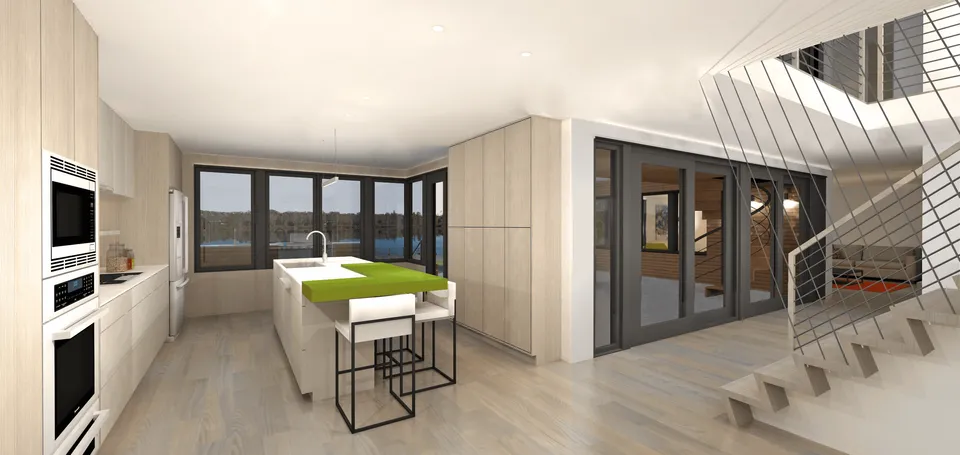 Advanced Interior Rendering – Kitchen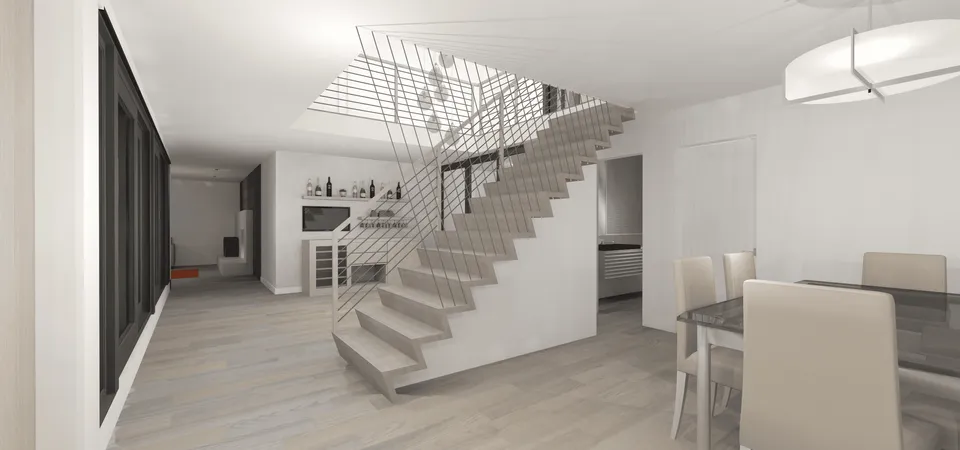 Advanced Interior Rendering – Stair & Bar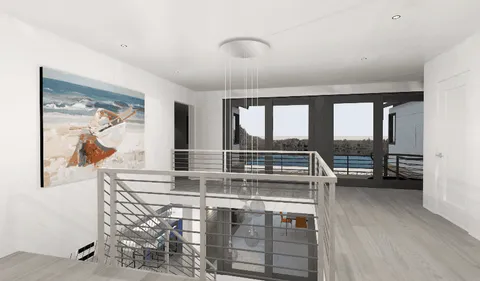 Advanced Interior Rendering – Entry