The new owners of this expanded ranch wanted to modernize their home as well as add living space with height that reached beyond their existing 8' ceilings. The rear addition included a dramatic great room, new dining area and playroom. The upper deck, designed to be accessible from the existing and new living spaces, is anchored to the ground with tiered Corten steel planters, connecting to the lower deck with a gentle progression.
The cedar clad volume on the left is the addition to the original house. Matching siding and metal cladding were used in parts of the existing house to provide continuity across the facade.
The entry area was modernized with a large steel pivot door, new paving and stucco finish to emphasize the existing recessed entry area.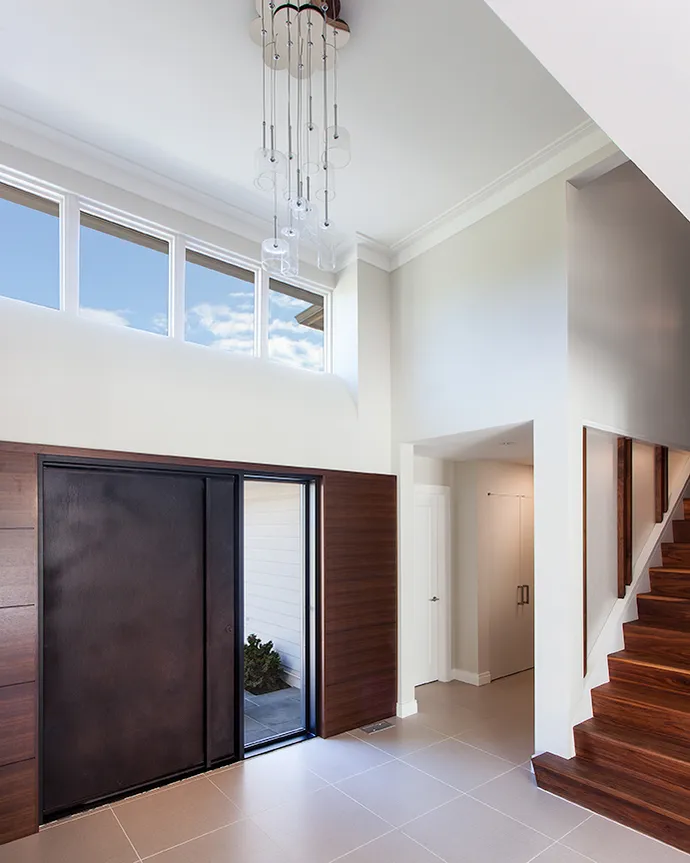 The new steel door and sidelight is surrounded by walnut panelling. New stairs lead to existing bedrooms.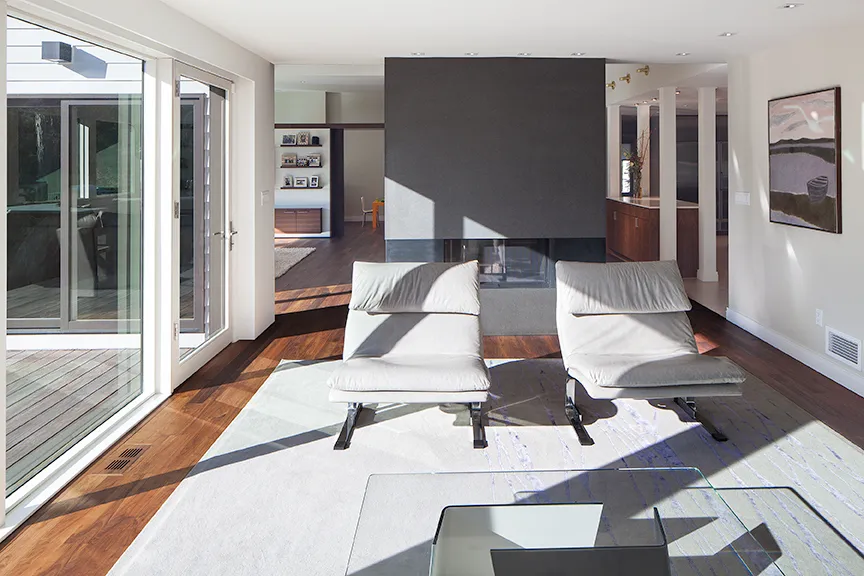 The existing living room wall was opened and connects to the new dining area with a double-sided fireplace, allowing more light between the volumes.
Walnut kitchen with quartz counters and porcelain tile backsplash.