My clients had a rambling farmhouse that had various additions cobbled on over the years. They love the property, but wanted a modern, open space for their main living area. The addition was created to distinctly differentiate from the main house, which was then itself updated with some new elements to give it a more modern appearance.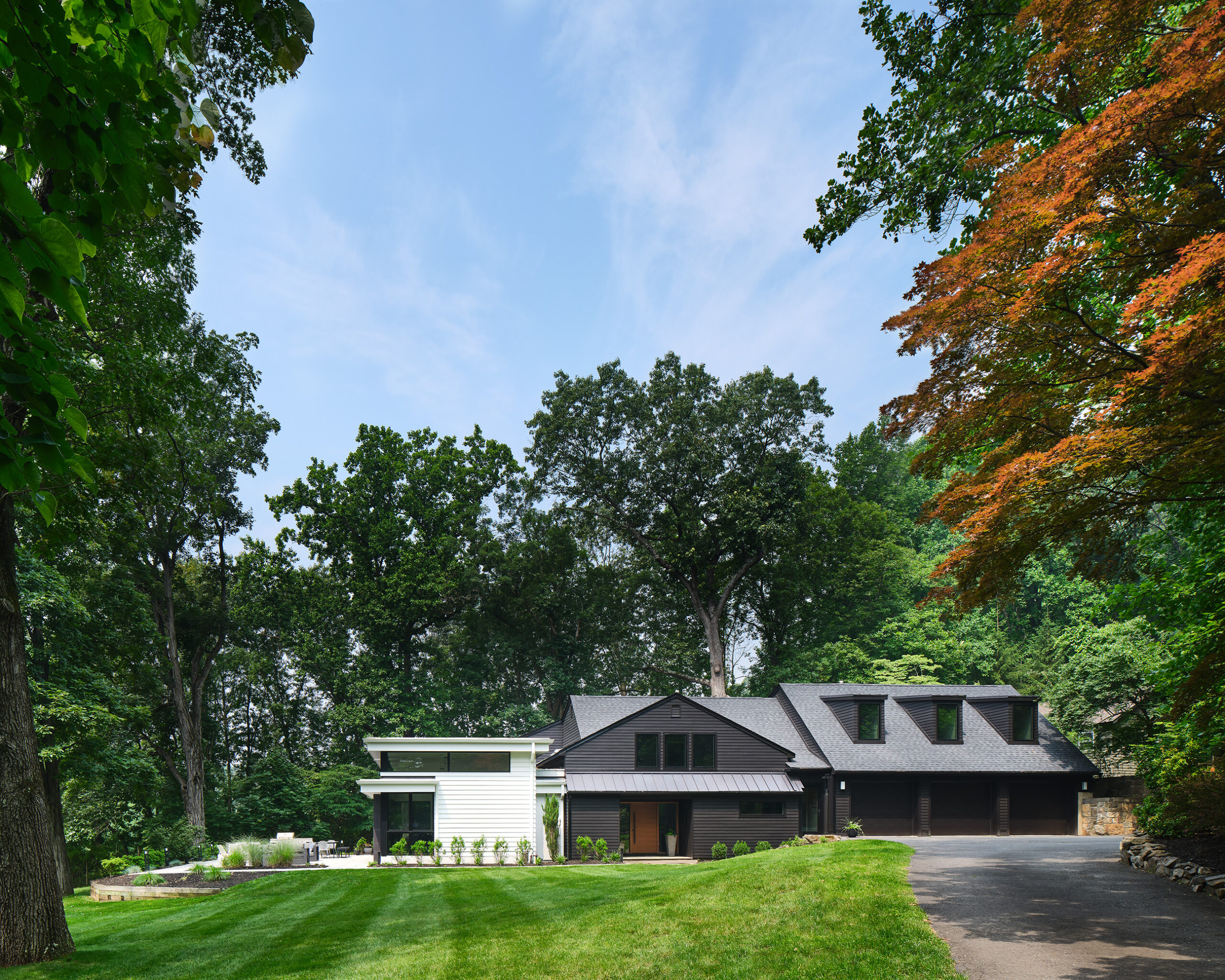 The white addition is clearly of a different attitude than the original house. Modernized dormers, new entry door, new garage doors, and a consistent dark color palette gave a more modern feel to the original.
The addition included an expansive new patio. See through fireplace between patio and living room extends the flow from inside to out.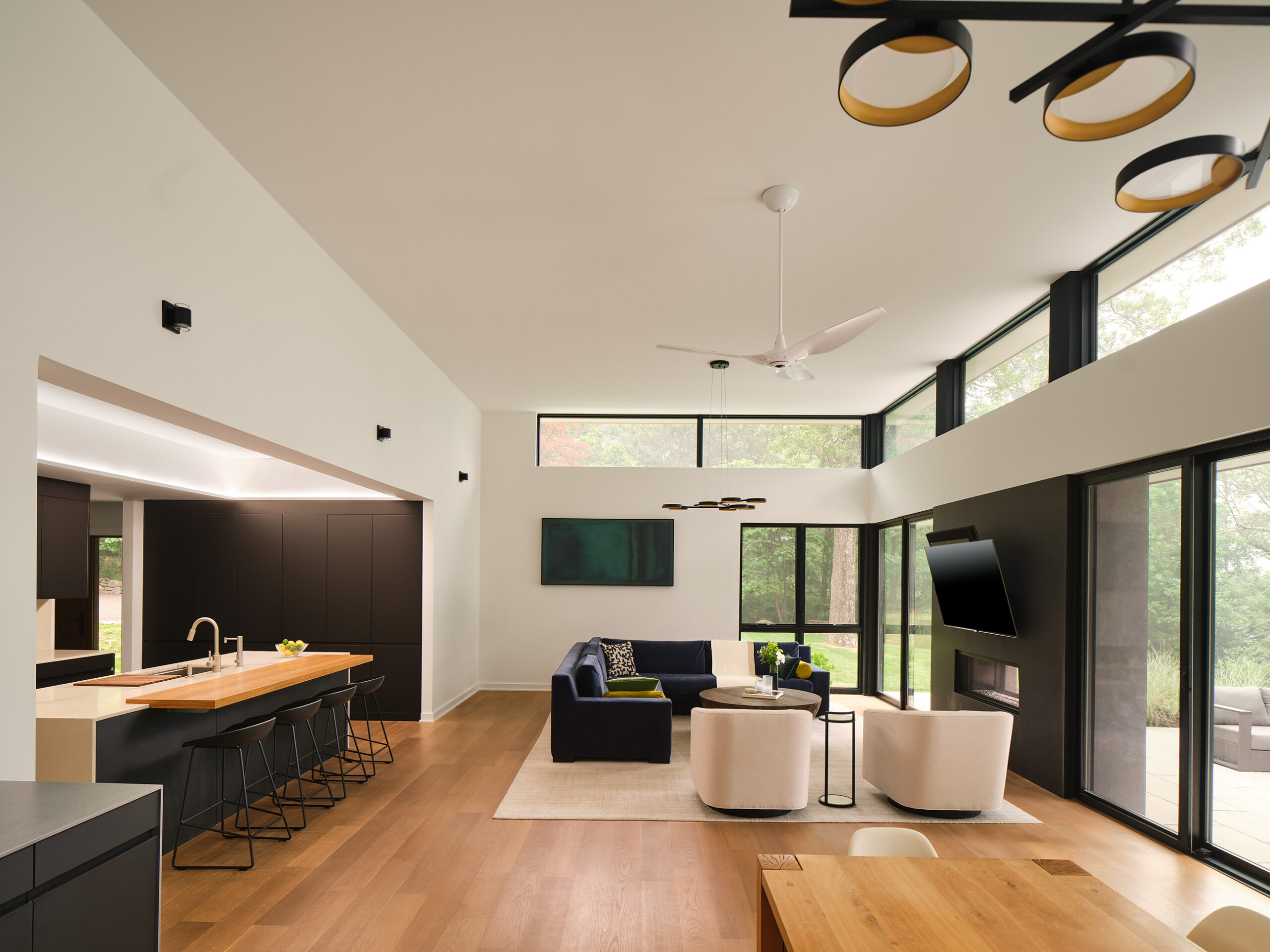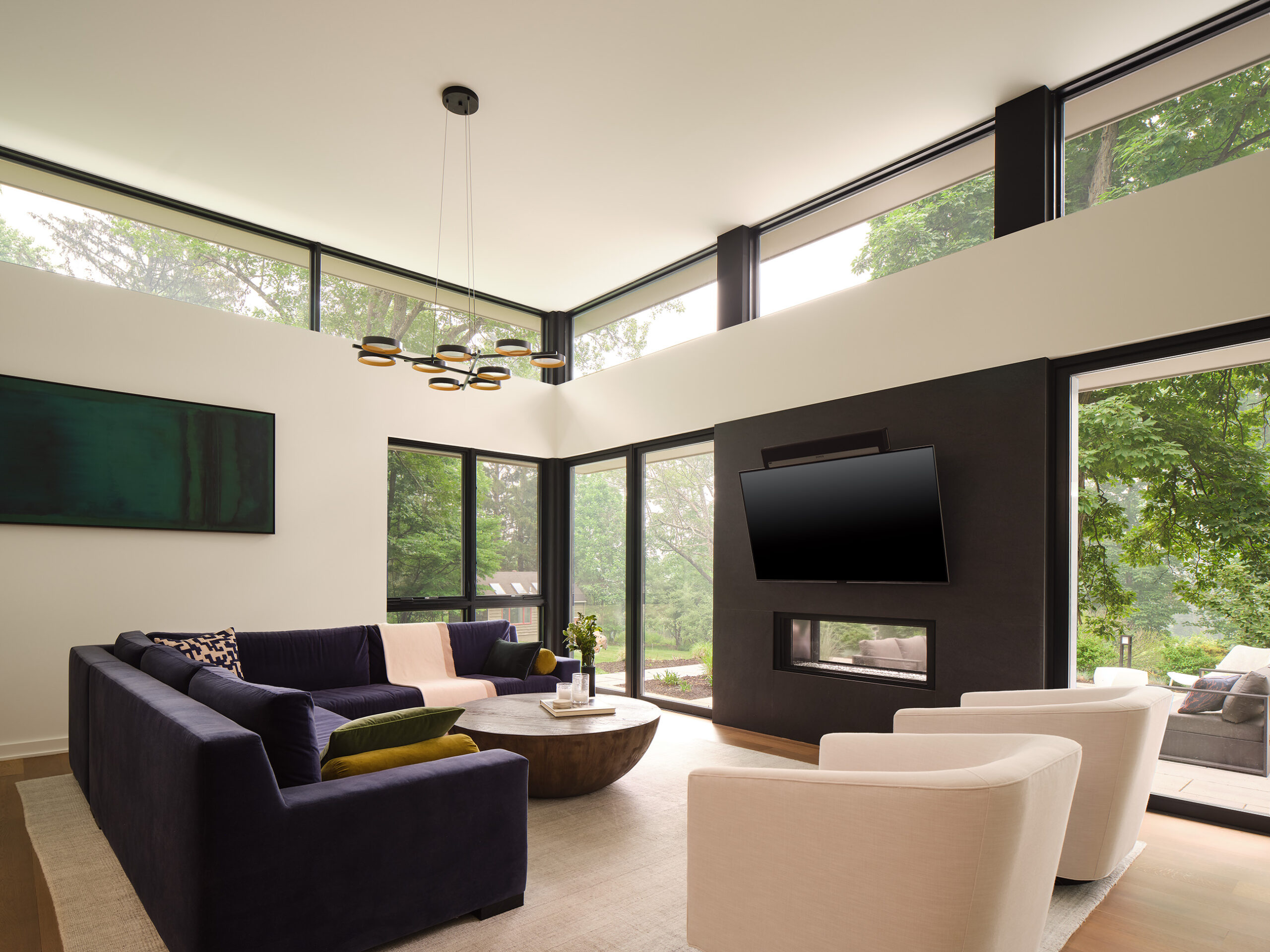 The light filled addition opens the house to the beautiful surroundings. 
Matte black cabinets, white counters and backsplash, and natural oak accents, recessed cove lighting all make for a sleek, but warm and inviting kitchen. The pantry wall is a bold graphic element. Two of the doors open up to reveal a walk-in pantry behind.