This project is a great example of what can be done to modernize a traditional house without changing the exterior. Only a new screened porch is being added.
Click Here To See The Process
Slate floor and mahogany clad walls give the porch interior substance and warmth.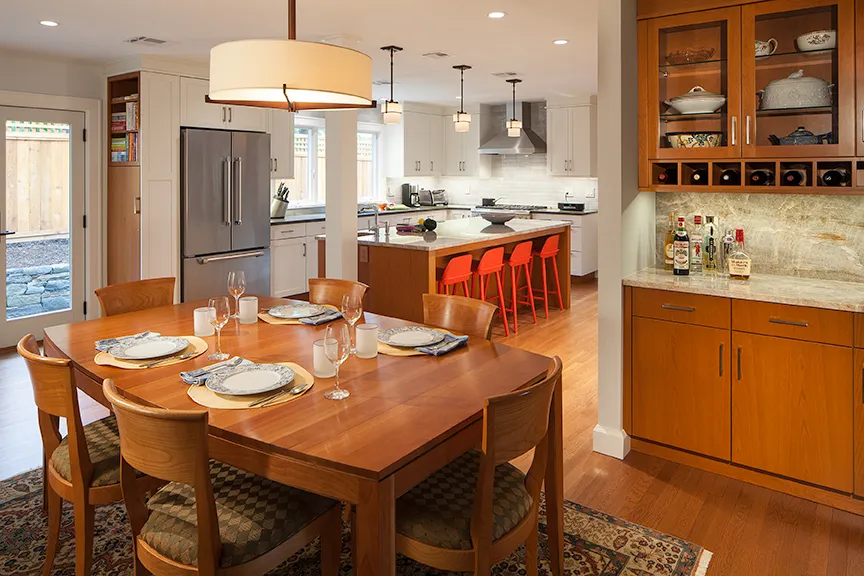 The previous kitchen and dining room were opened up and completely reconfigured in a way that makes this part of the house feel substantially larger than in it's original form.