NEW PROVIDENCE
IN-PROGRESS
The long and narrow corner property for this new house presented some major design challenges to work within zoning allowances. We also needed to straddle the client's desire for a modern design with what we could get approved in this neighborhood of more traditional homes. 
To present our project to the Zoning Board, we commissioned these realistic renderings.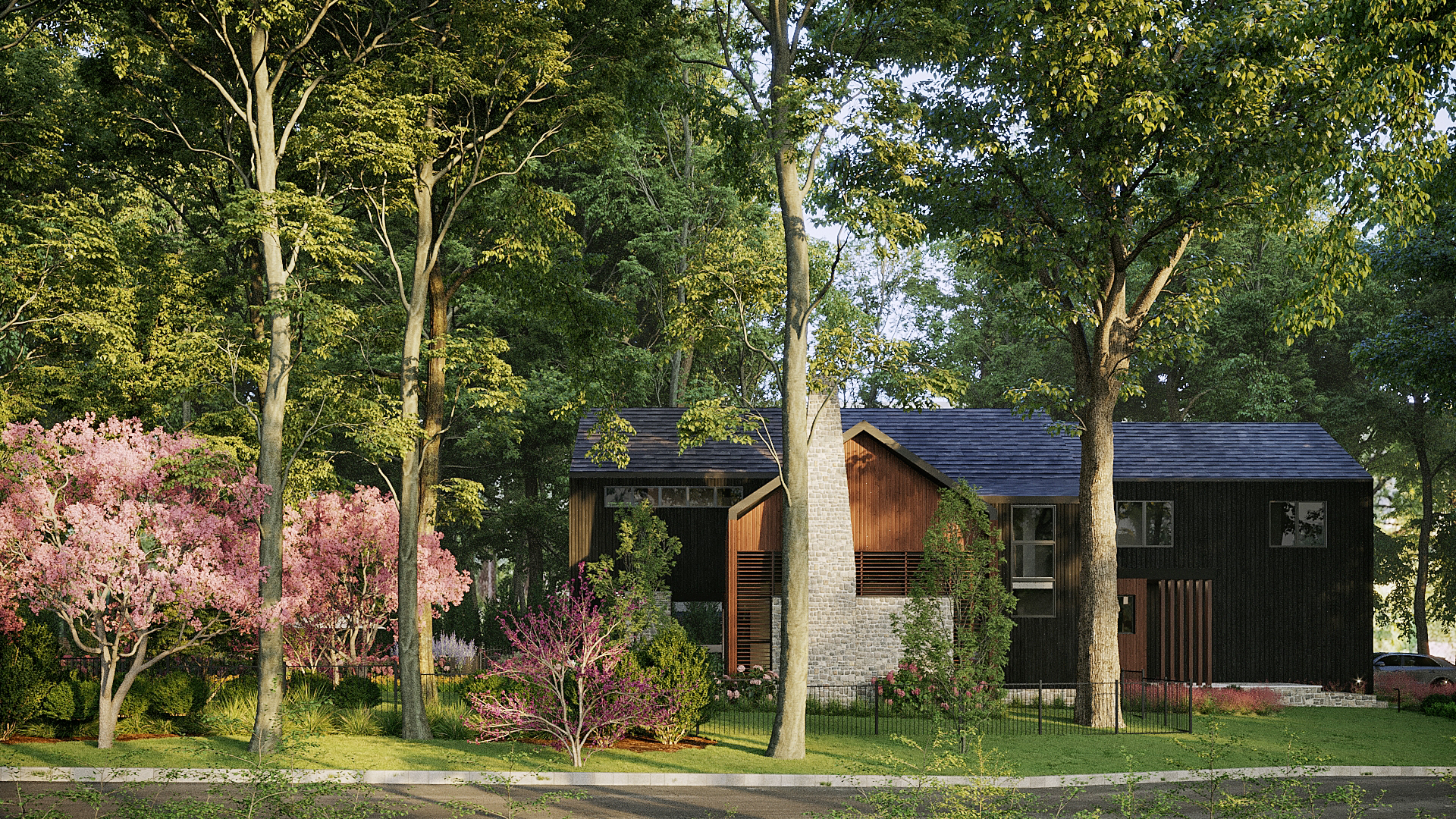 Gabled roofs and stone chimney reflect more traditional forms, but used here in a more modern interpretation.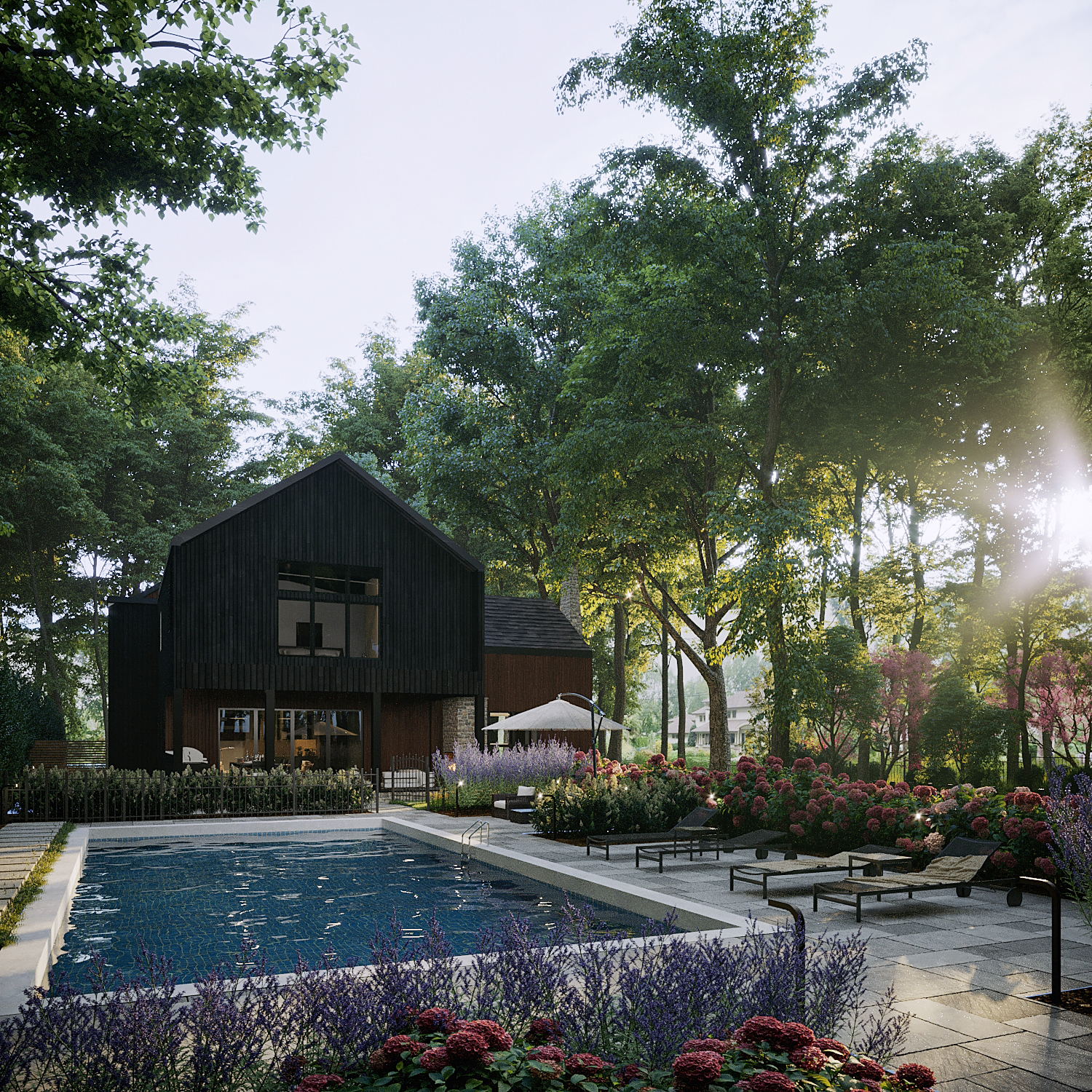 A great place to entertain and enjoy family time.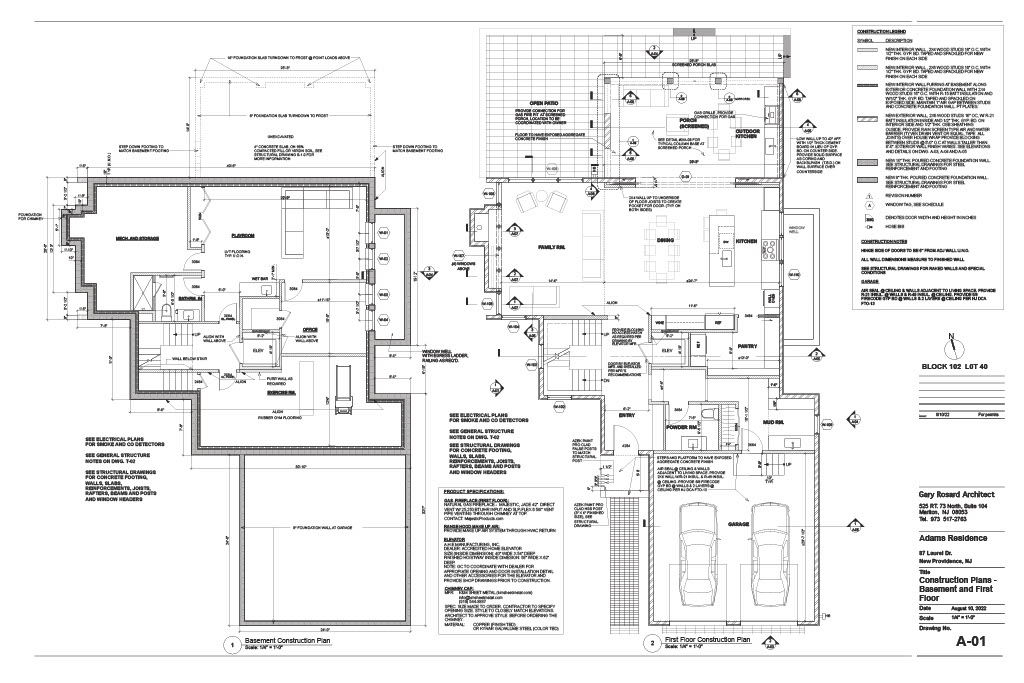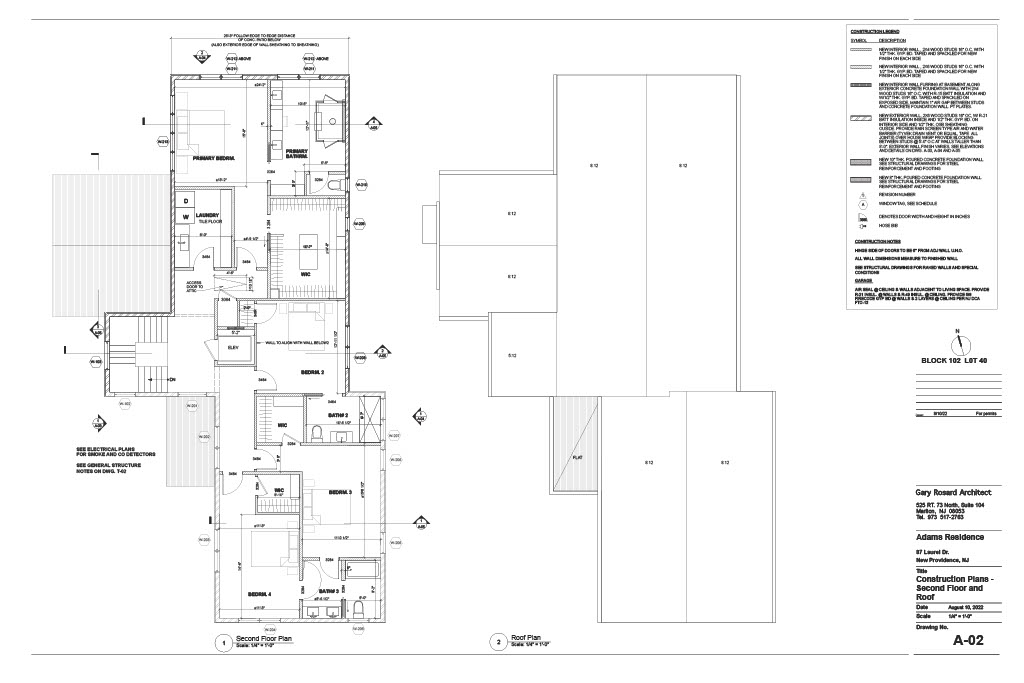 Our interior renderings help visualize the full design of the new home.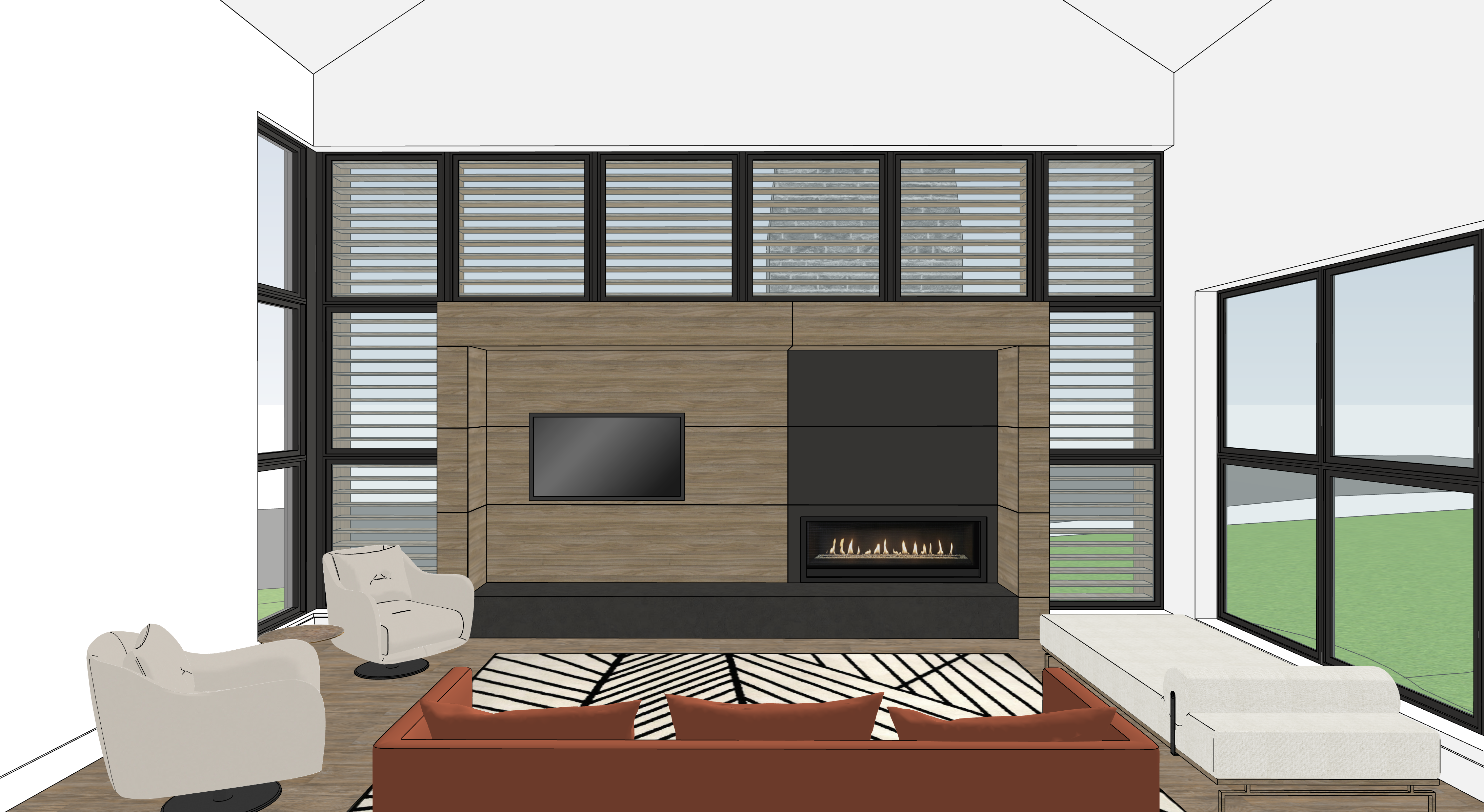 View into the living room.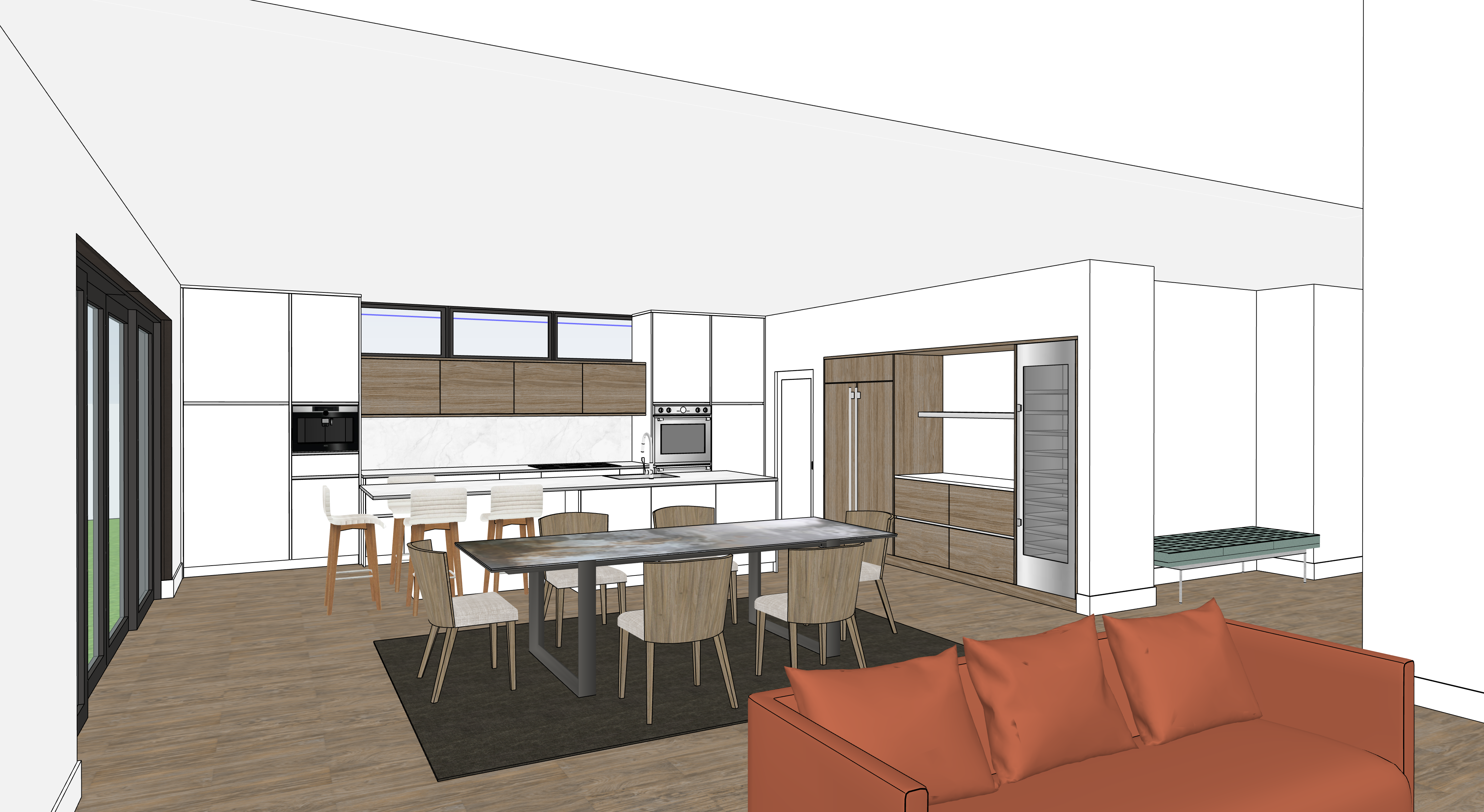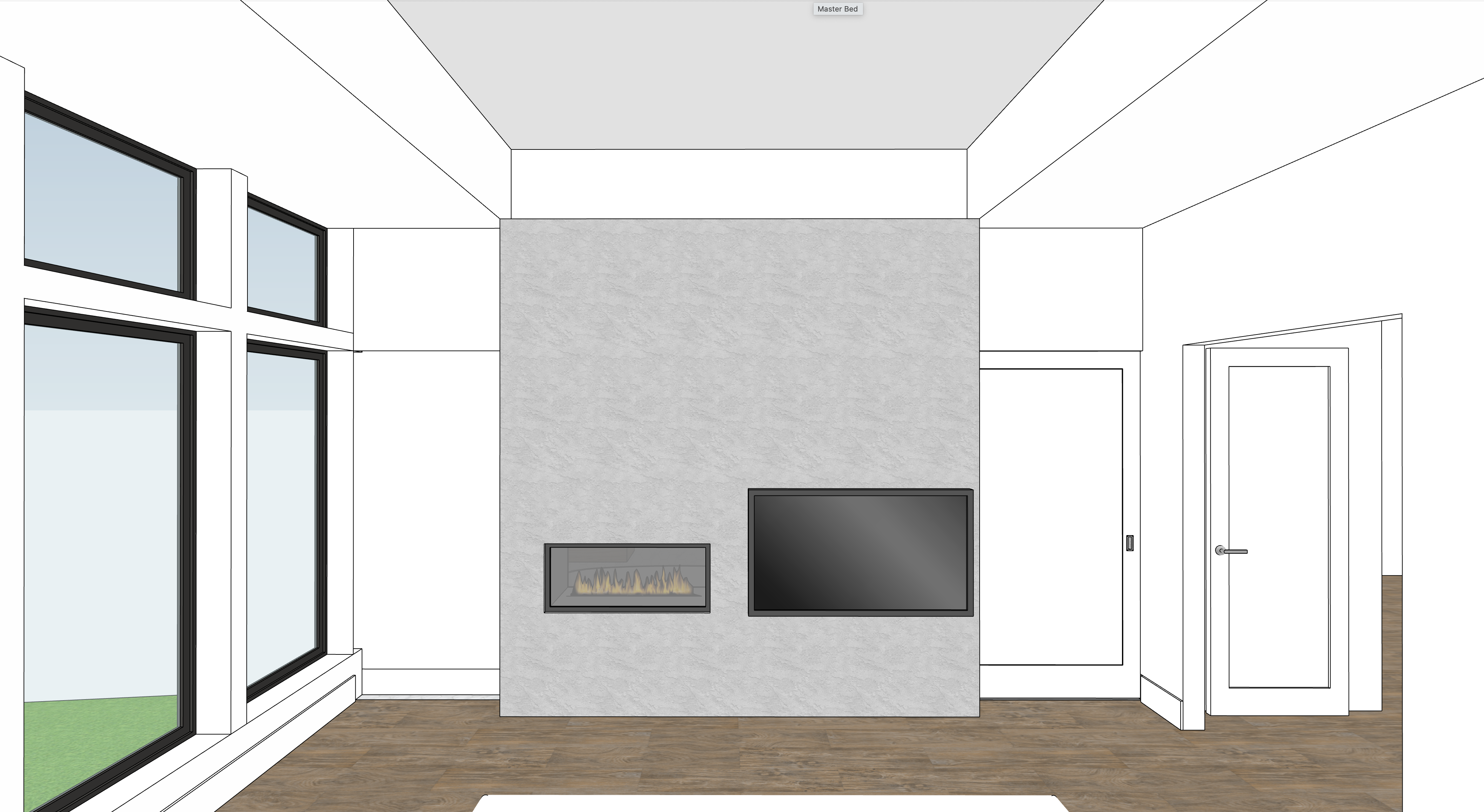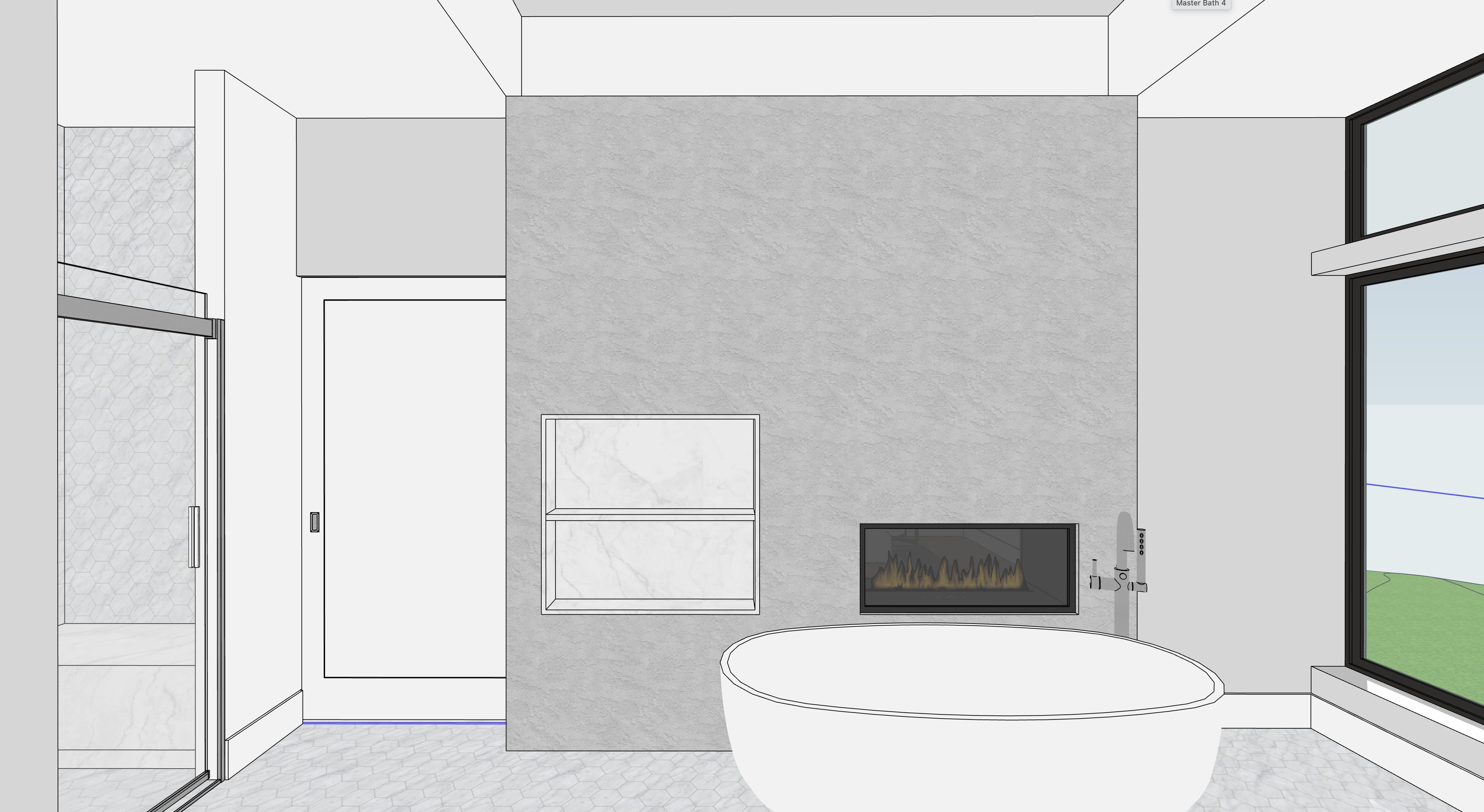 A see though fireplace connects the primary bedroom and bathroom.