This pro bono project is for Philips Academy in Newark, a charter school that takes environmentalism and healthy eating seriously.
The existing roof garden is used intensively for hands on learning, but lacks a shady space for classes to gather.
We are designing a shade structure that creates a focal point for educational and social gatherings.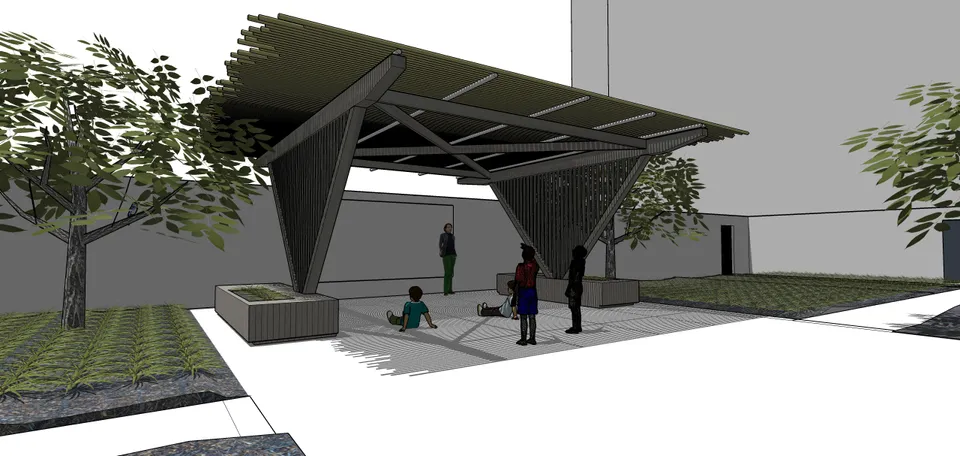 A bamboo pole roof is supported by wood beams and steel structural posts emerging from planter benches.