NORTH CALDWELL
IN-PROGRESS
This new construction house is set on a sloping site with distant views in two directions, and there is a careful balance between capturing the views and the clients' desire for privacy from neighbors. The house was designed for large scale entertaining. Living spaces flow together connected by the spacious central hall, which terminates in the dining area. The bar is a focal point. Aging in place considerations feature in the design. There are no steps to enter the house and the large back patio is also barrier free. There is space designated for a future free standing elevator, and the ground floor has a master suite. Whenever possible, we believe that making a house accessible to all is the right thing to do, it just requires a little attention to the details that make this work.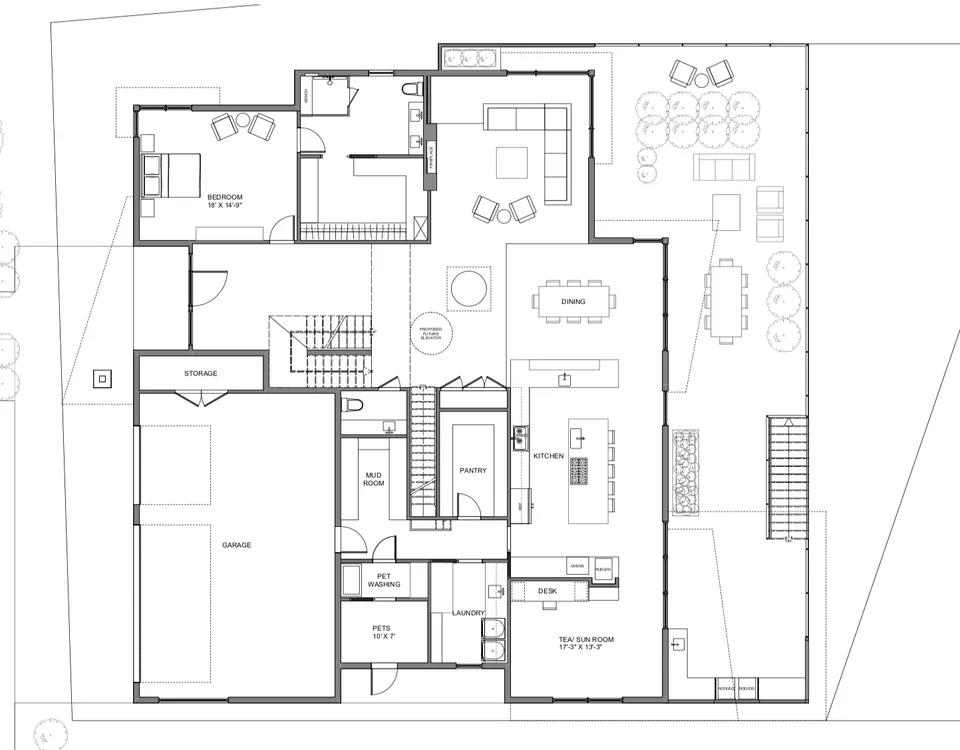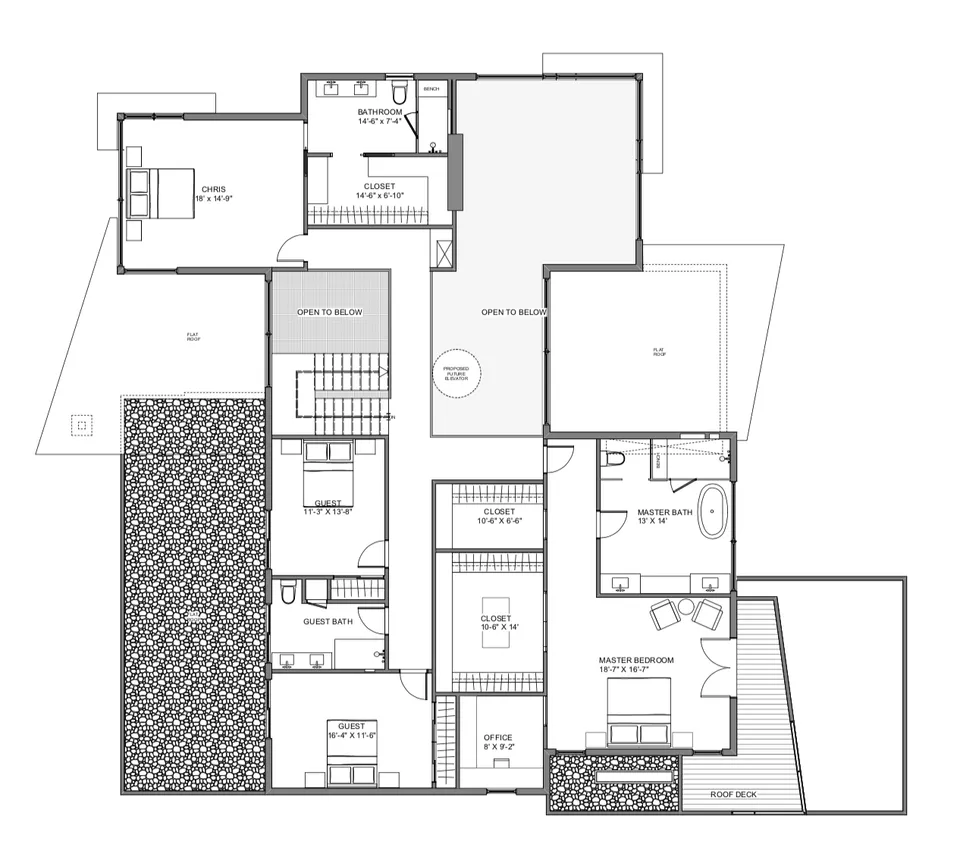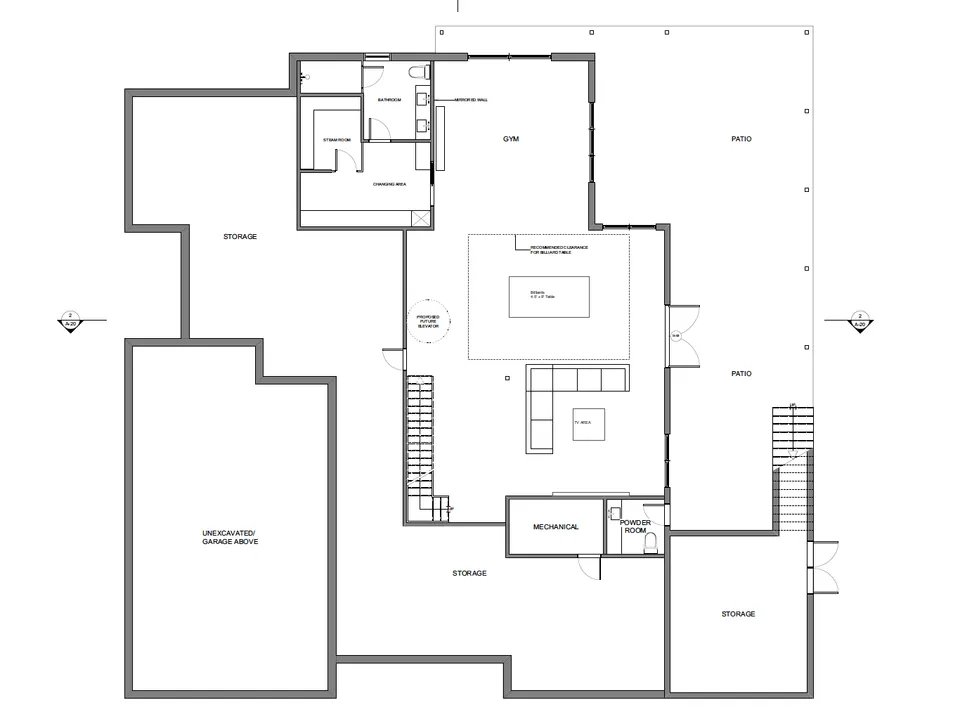 A large terrace at the living area level has a covered area for the outdoor kitchen and provides a shaded area for entertaining.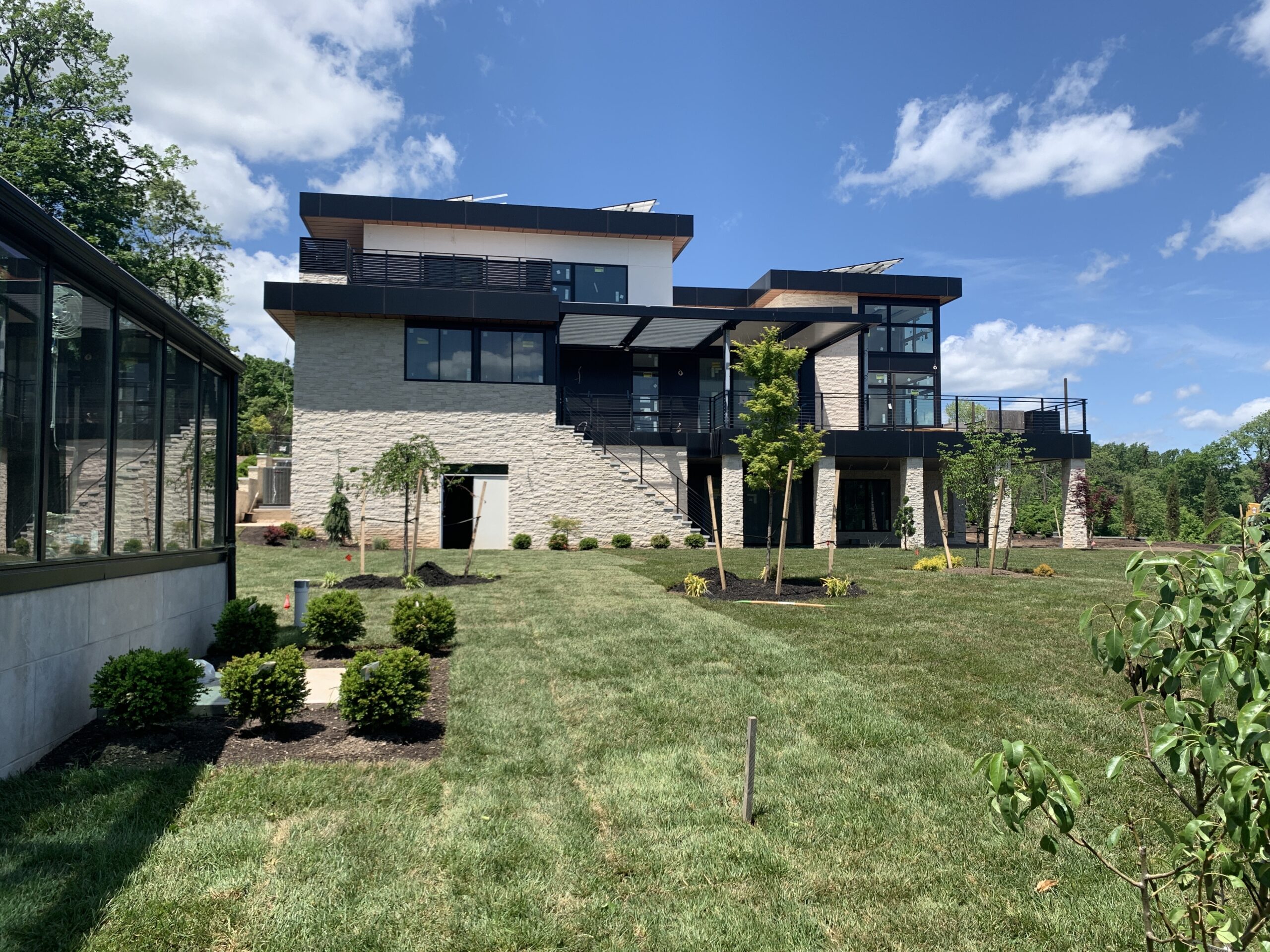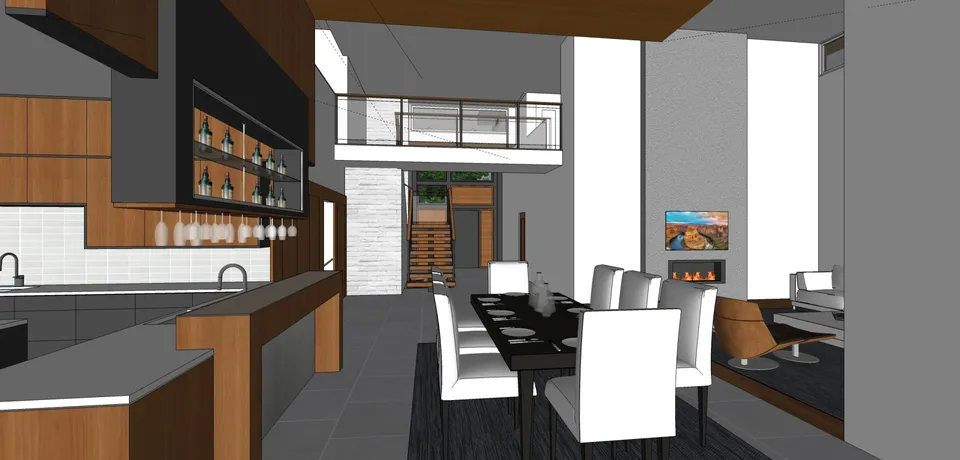 The central spine of the house has tall ceilings terminating in the dining area, a bridge connecting bedrooms on the second floor.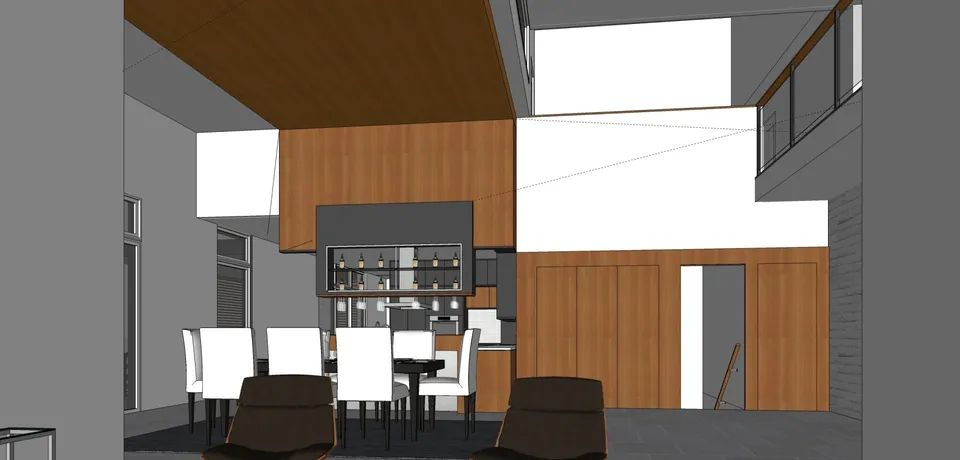 View of the bar from the dining room.
The bar was meant to be a focal point and provides a little screening between dining and kitchen.
The bridge between wings of the house overlooks the double height volumes below.