The complete renovation of this townhouse was achieved in two phases with different owners. The first renovation for a European family featured a dramatic, sculptural stair that rose three levels through the house, a solarium addition at the parlor level, and complete renovation of the parlor level and upper floors.
When the home was sold to a new owner, they wanted to do additional work in keeping with the original renovation, so they contacted us to work with them on this new project. The ground floor was expanded and completely updated with a new kitchen and dining room. They also wanted a rooftop bedroom suite, which was finally achieved after complying with very strict Landmarks Commission requirements.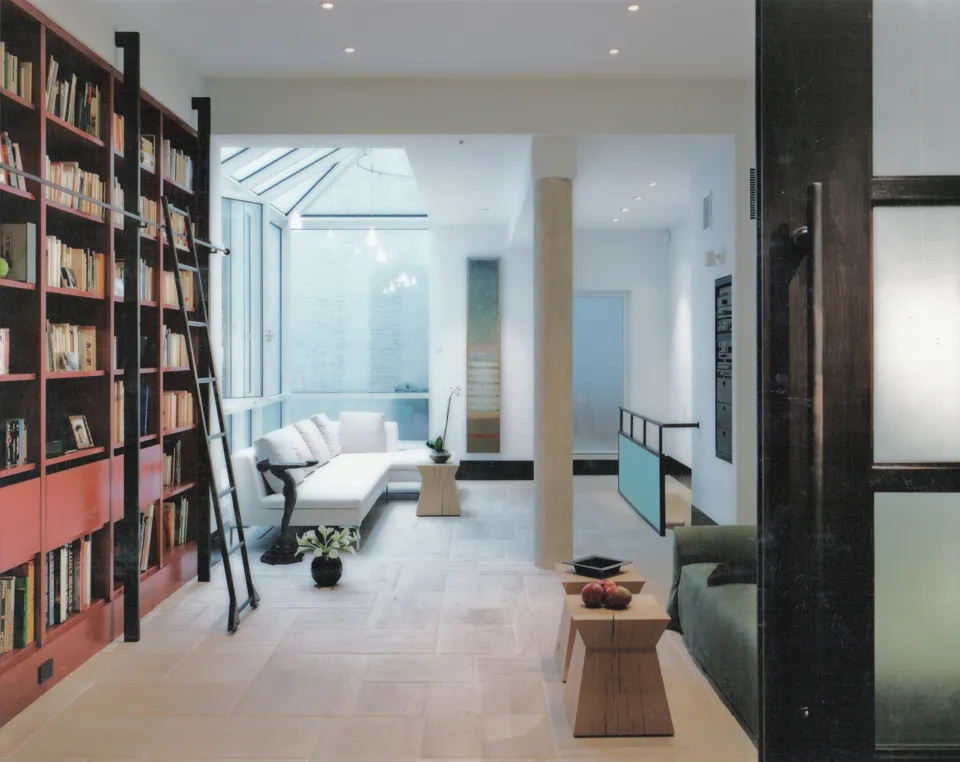 In the original renovation, the parlor floor library was brightened up by the addition of the greenhouse structure at the rear. Glass panels at the stair opening let light pass through to the floor below, and the translucent panels in the pocket door also filter light to the front facing living room.
The original stair was replaced with this sculptural blackened steel version. Shattered glass panel in the railing provides an unexpected textural complement.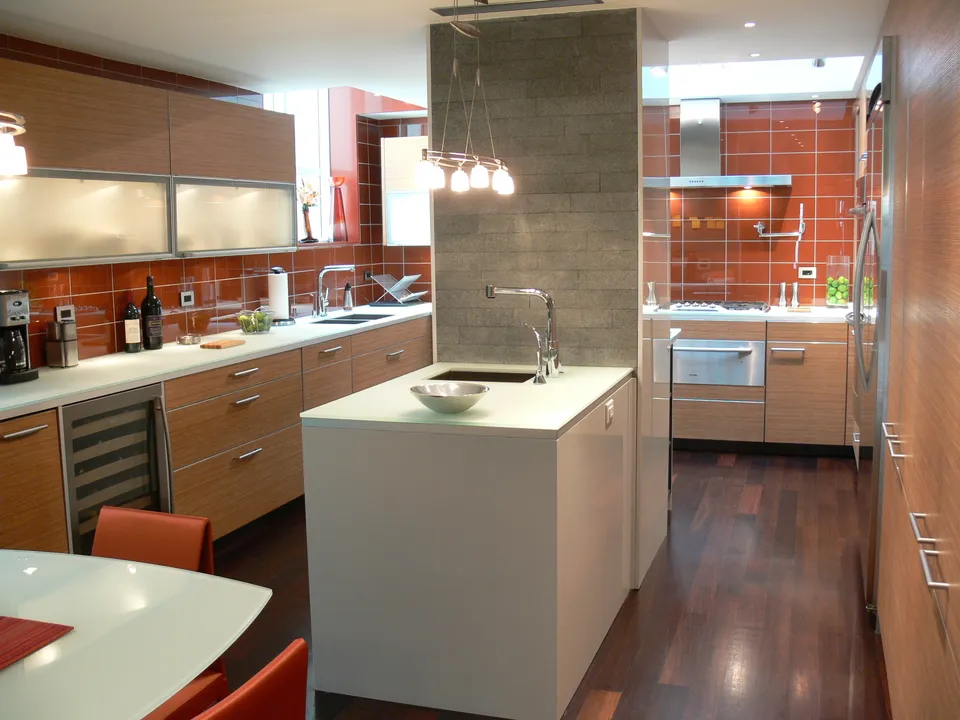 In phase two, the kitchen was an extension of the ground floor level. A glass block ceiling brings in light from the parlor level terrace above.
The new dining room was outfitted with custom cabinetry and furniture selected by the architect.
Limestone flooring, red stained oak stairs, and blackened steel detailing add a richness to the otherwise minimalist design.