When this empty nester couple decided to trade their suburban home for life downtown, we accompanied them to preview various condominium options, each with their own challenges, and created design schemes for several. The space they chose was in a new building where this top floor unit had not been built out, offering the opportunity to create a custom designed home from scratch.
We were able to create a loft like space that features of some of the existing concrete walls and ceilings of the building.
The view of the Delaware River and bridges provides endless entertainment from this open plan home.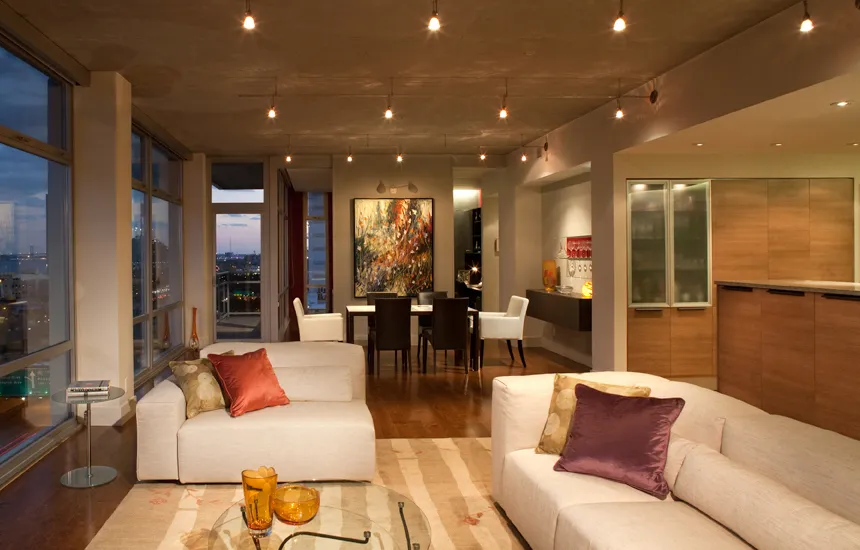 The open living space features the existing concrete ceiling. All furnishings were selected with our assistance.
The pantry cabinet provides visual separation between the living room and the kitchen sink work area. The dropped ceiling
conceals ductwork and sprinkler lines, while giving spatial definition to the open space.