The owners of this ranch house wanted to create a modern, open space within the footprint of the existing house.
Existing First Level Plan
The large entry foyer seemed over scaled for the rest of the space, and the hallway between dining room and kitchen/ family room was an awkward space the confined movement between rooms.
Proposed First Level Plan
The living spaces are opened up to create a loft like feel and integrate different functions in a more casual way.
Existing Dining Room Photo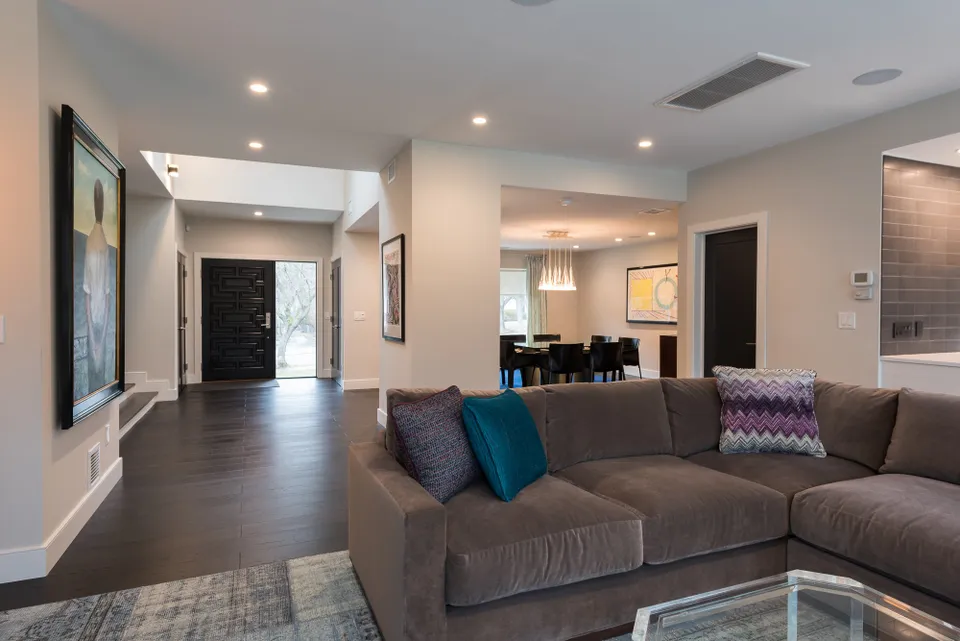 Walls were removed to create this open plan, while architectural elements define the spaces.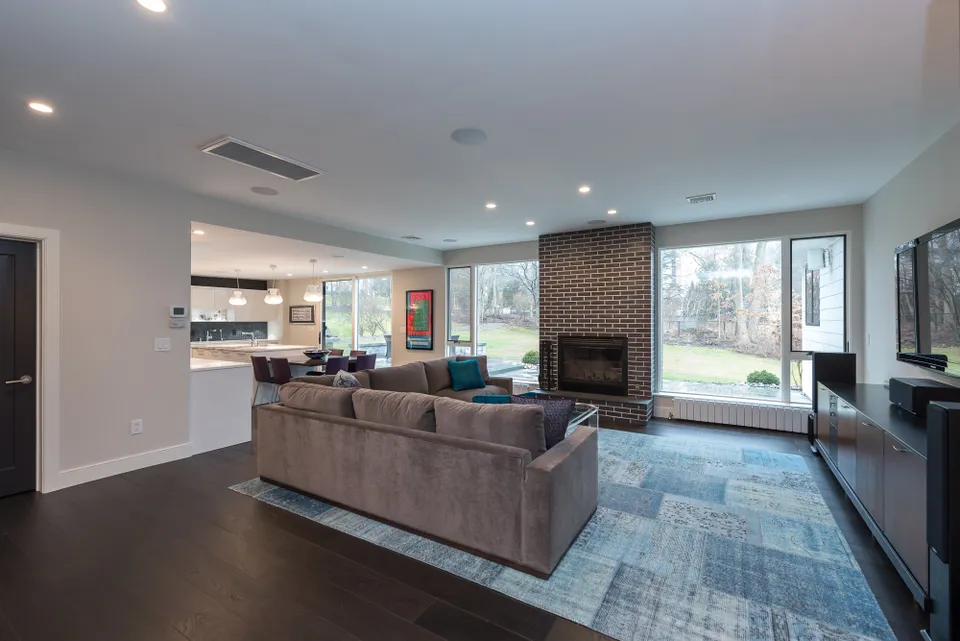 The new fireplace is flanked by large picture windows.
This space was substantially altered from the original chopped up and conventional rooms.