The owners had lived in their pre-war co-op apartment for years when the studio apartment next door became available. The combined and completely renovated apartments allowed for a gracious kitchen and additional storage and laundry space. The clients requested an elegant setting that would highlight their extensive collection of Art Deco furnishing and fixtures. A rich palette of materials was used to provide a worthy backdrop to their collection.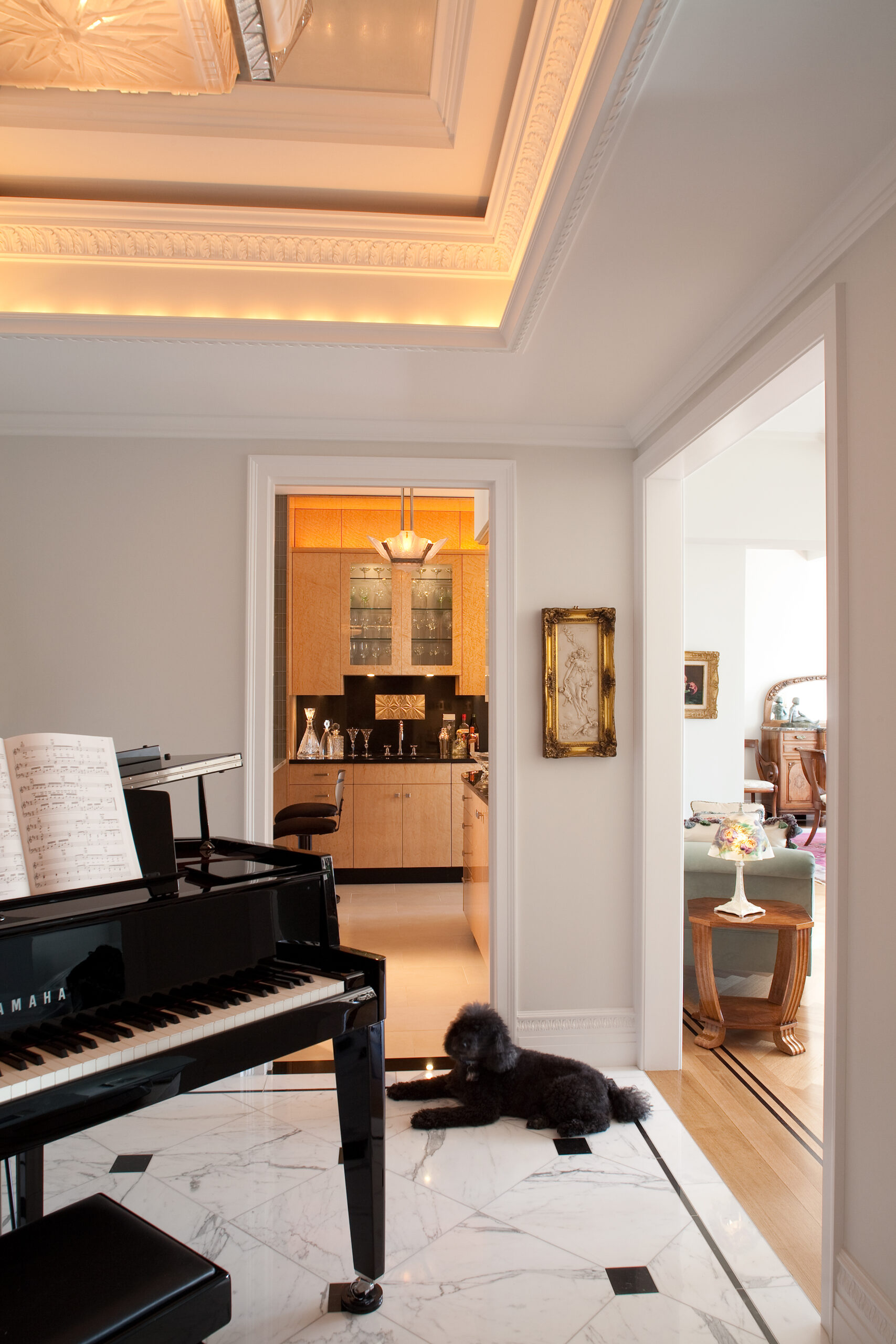 Cove lit plaster moldings frame the raised ceiling surrounding new air conditioning ductwork.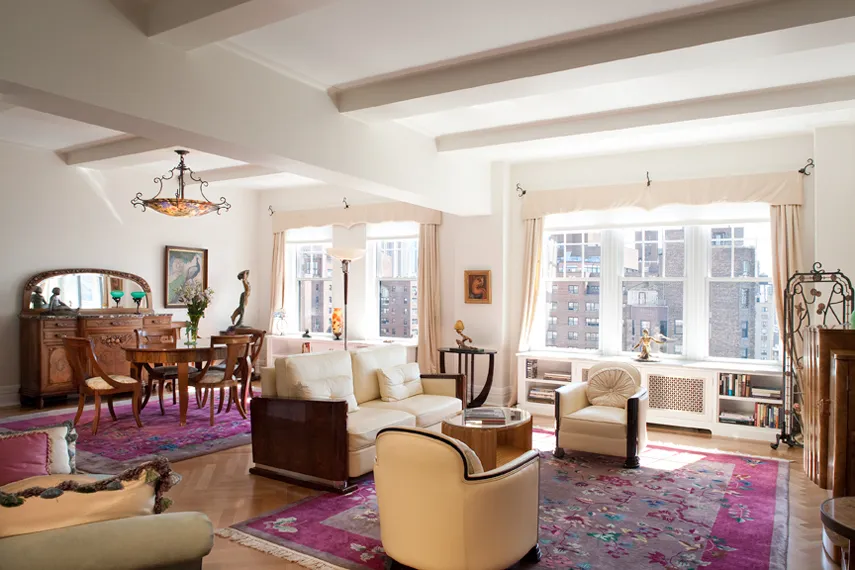 The living space received new custom selected herringbone flooring and marble topped built-ins at radiator enclosures.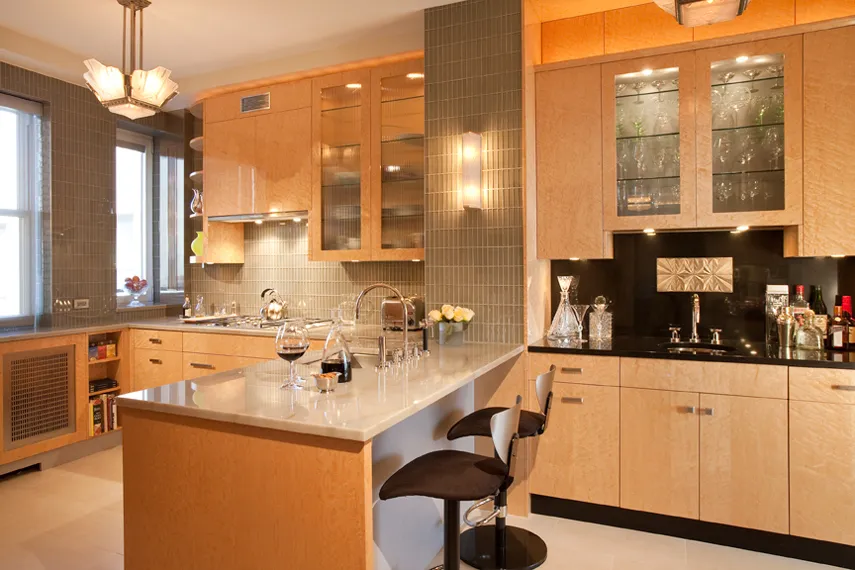 Birdseye maple was selected for the kitchen cabinetry as a nod to the Art Deco theme.
Light fixtures were purchased by the client on their shopping trips to Paris antique dealers.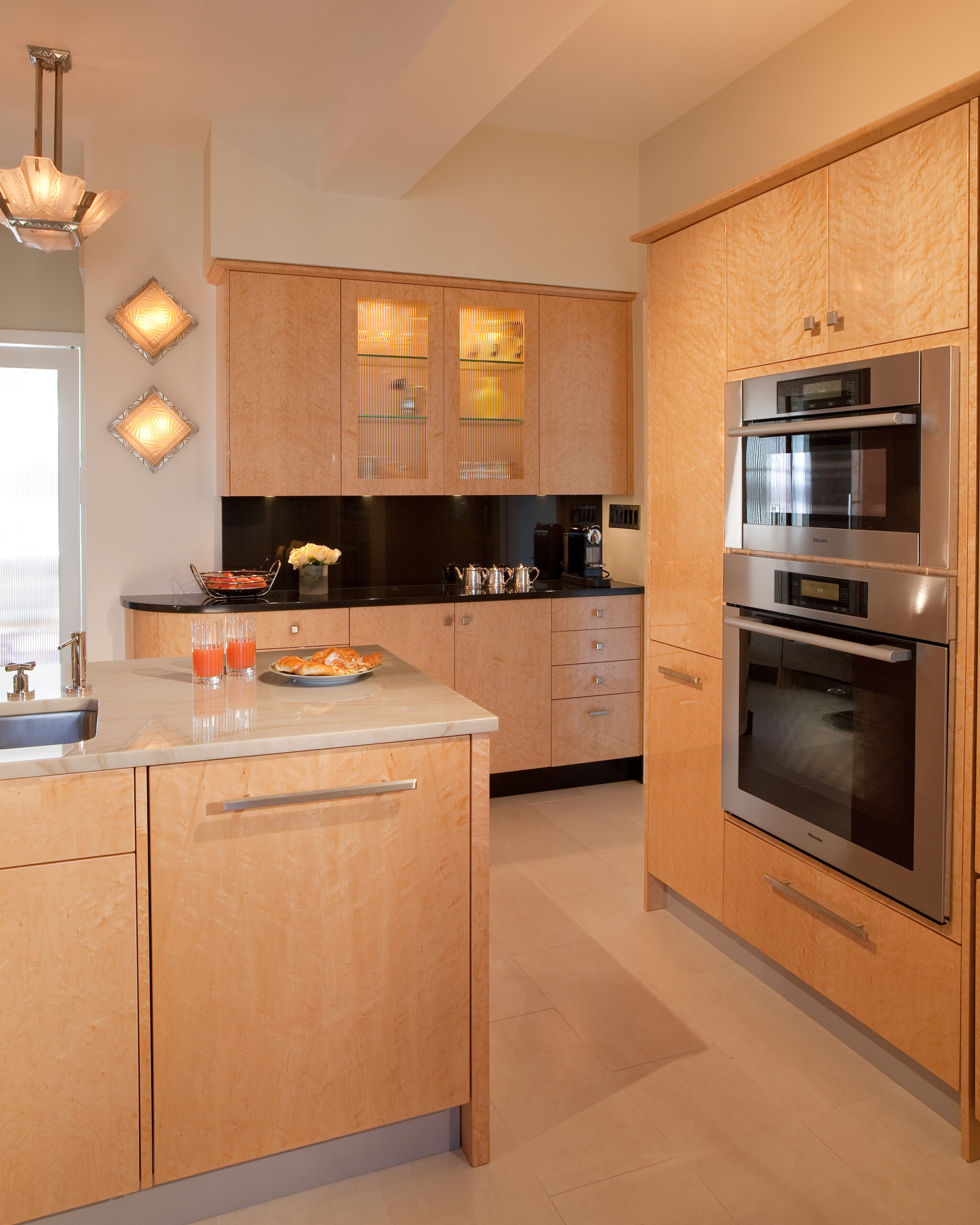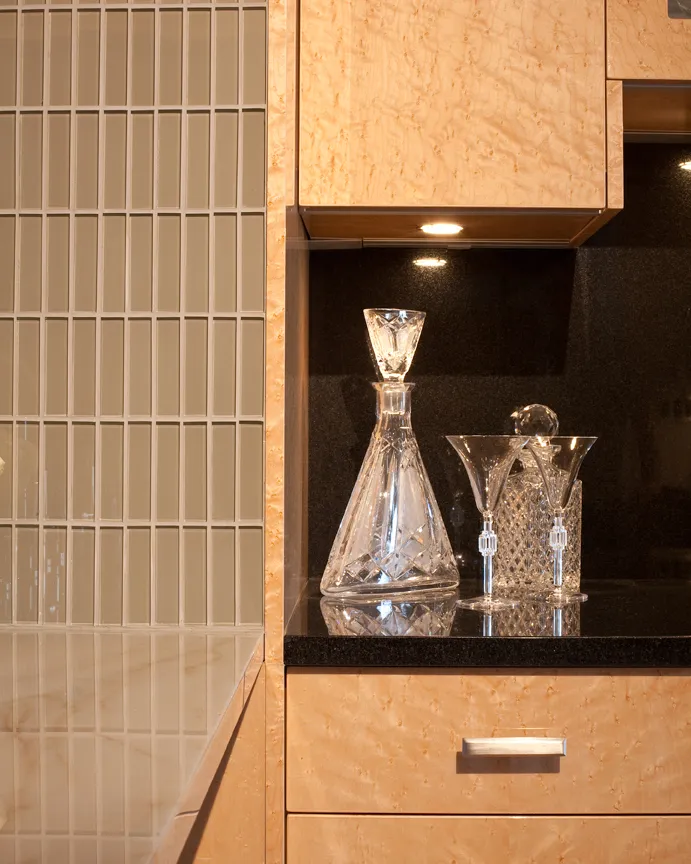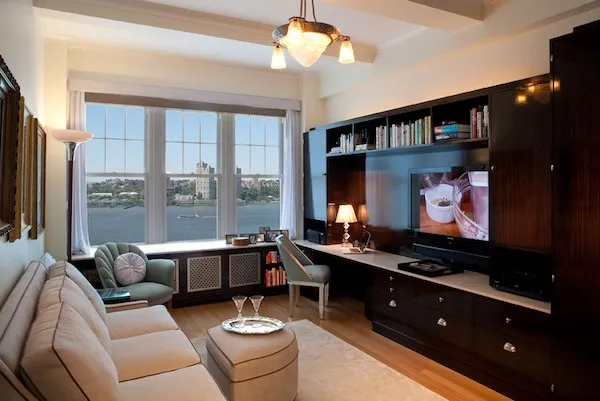 Ebony cabinetry was designed to create a luxurious den overlooking the Hudson River.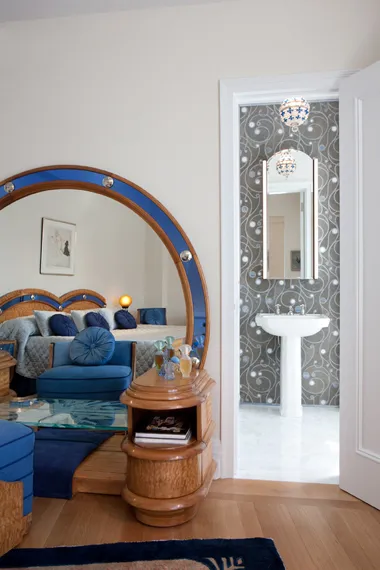 Laser cut mosaic tile was selected as a whimsical complement to the curves of the dressing vanity and head board.