A typical mid century split level home was transformed through several additions, a complete renovation, and a dynamic re-thinking about the idea of the split level. The owners, a family from India, requested that we use Vaastu principles to organize the relationship to the site as well as interior spaces. The garage was relocated to conform to the ideal entry position, thus creating valuable living space on the lower level.
New concrete patios were created at each level. The connecting stair mirrors the one inside, separated by the planter and tall windows.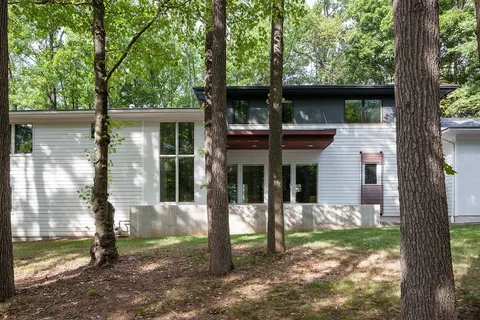 The low concrete wall and cedar canopy signify the entry, although the front door isn't obvious on the front elevation.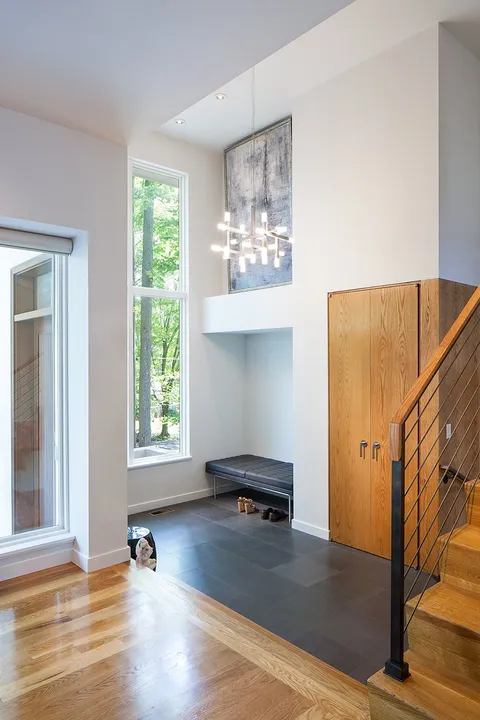 The entry area was opened up to become a story and a half space. An oak closet enclosure carves into the tall wall.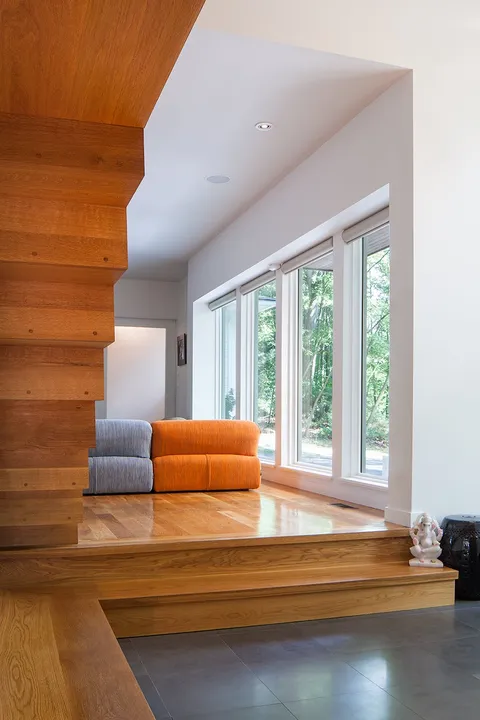 From the entry foyer looking into the main living area.
From the entry foyer looking into the main living area.
A bar at the lower level dining and living room. New, wide stairs connecting to the kitchen level make a spacious connection not usually found in the typical split level arrangement.
A wood screen and in ground fountain highlight the position of the puja, a ceremonial altar space within.
The various levels flow together in an open way. The lower level floor slab was insulated assuring a warm and comfortable living space.
The partially cantilevered stair becomes sculpture against the white wall.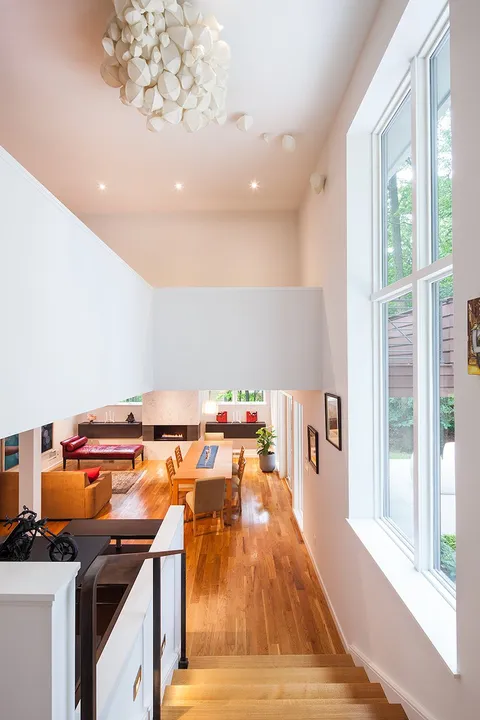 From the kitchen, the view down to the lower level and up to a mezzanine on the master bedroom level.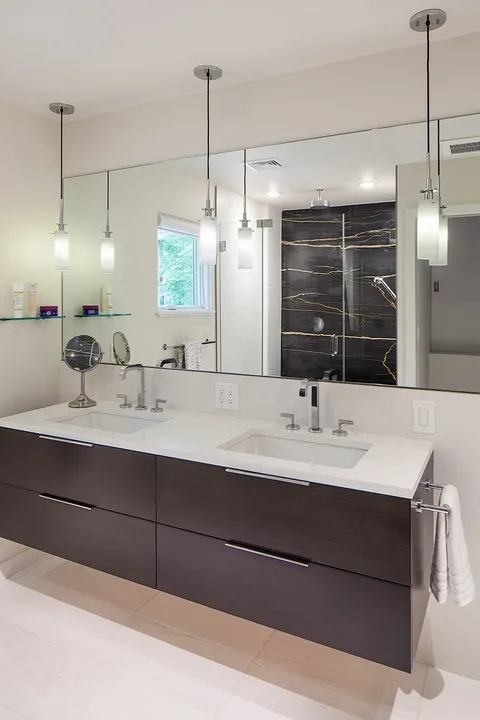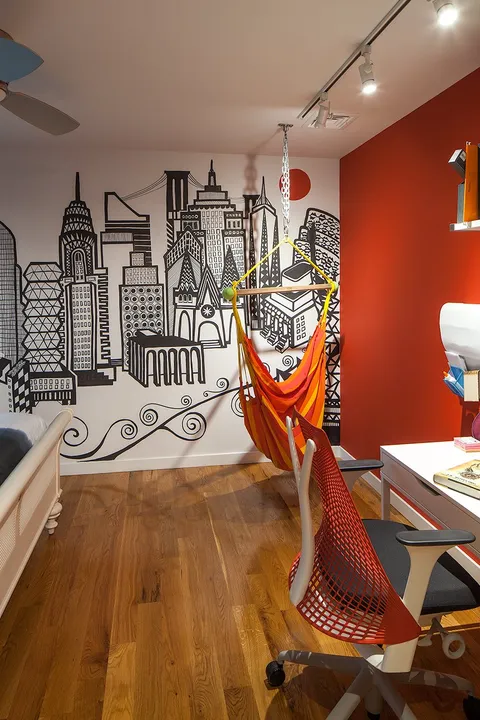 Daughter's Bedroom features a custom mural and hammock.