The addition and interior renovations to this French style brick house were designed to complement the original architecture with an updated interpretation of the style. The previous shingled addition at back was removed and a new two story addition created in it's place. The roof line seamlessly integrates into the original, yet the impression of the back of the house is clearly a modern departure.
CLICK HERE TO SEE THE PROCESS.
Corten steel planters frame the deck areas and complement the dark tone of the metal siding details used in the addition.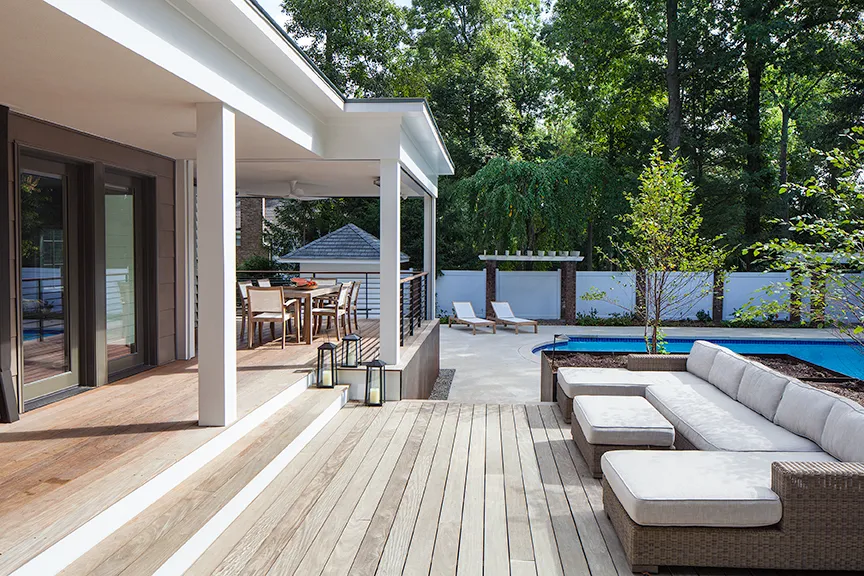 The covered deck provides protection from the summer sun.
The expanded seating area overlooks the pool and can be transformed into a screened in porch at the touch of a switch.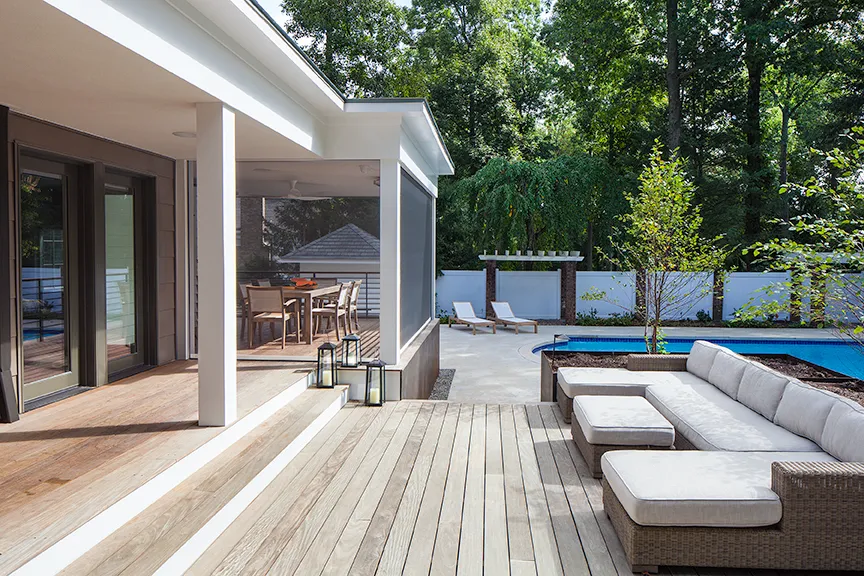 The seating area shown with the screens down.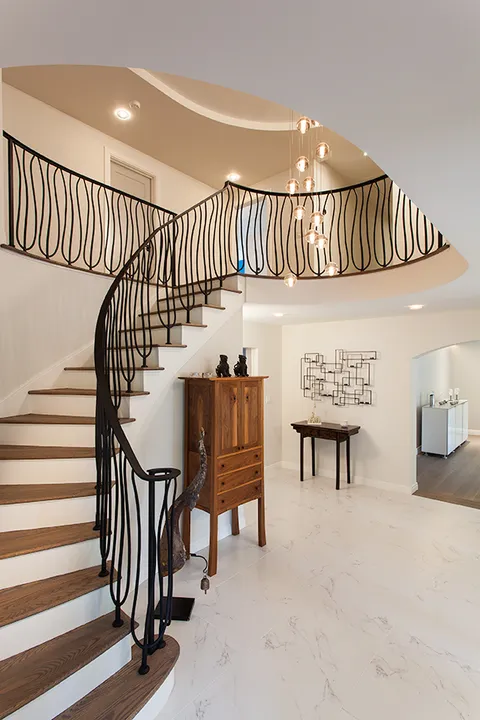 Curved ceiling elements were added to complement the existing stair. New wrought iron railings reflect the more contemporary design of the interior.
The concrete fireplace surround was designed to further enhance the modern aesthetic of the interior renovation.