My clients had lived in this 80's contemporary style home for many years and were eager to give it an update to better accommodate their needs as empty nesters. They wanted a more modern look on the outside, and more open space and daylight on the inside.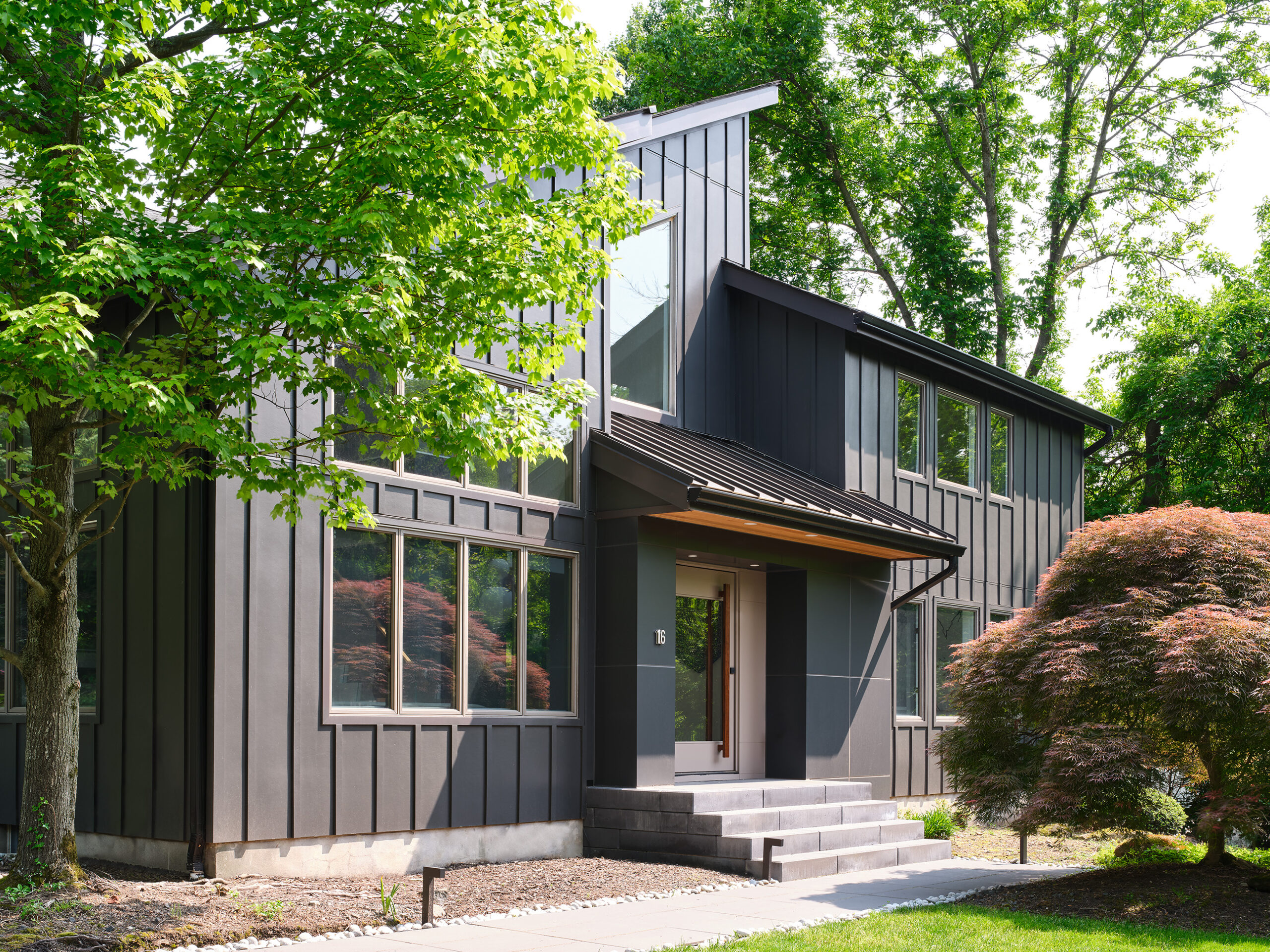 The whole house was re-sided, eliminating the diagonal design, for a more minimal and consistent appearance. The front entry was redesigned with the same intent.
The wall between the stair and living room was opened up, and a more modern stair creates a strong focal point.
The family room was completely opened to the kitchen, and a small addition to the rear provides an open view to the back garden. The sculptural fireplace was placed so that the flue aligns with the previous fireplace chimney location.