My clients bought this bi-level home mainly for the location and general layout. But they really wanted a modern, energy efficient, low maintenance house, with everything new. They did not like the look of the brick front (which didn't wrap around the house). In any case, a brick veneer wall doesn't allow for the extra insulation that would improve on the energy consumption of the finished house. 
The original kitchen, dining room and living room were three distinct rooms, and the goal was to create an open, loft like space with high ceilings. They also wanted a better primary bathroom and closet area, so one bedroom was sacrificed on the upper level, and a new one created on the lower level.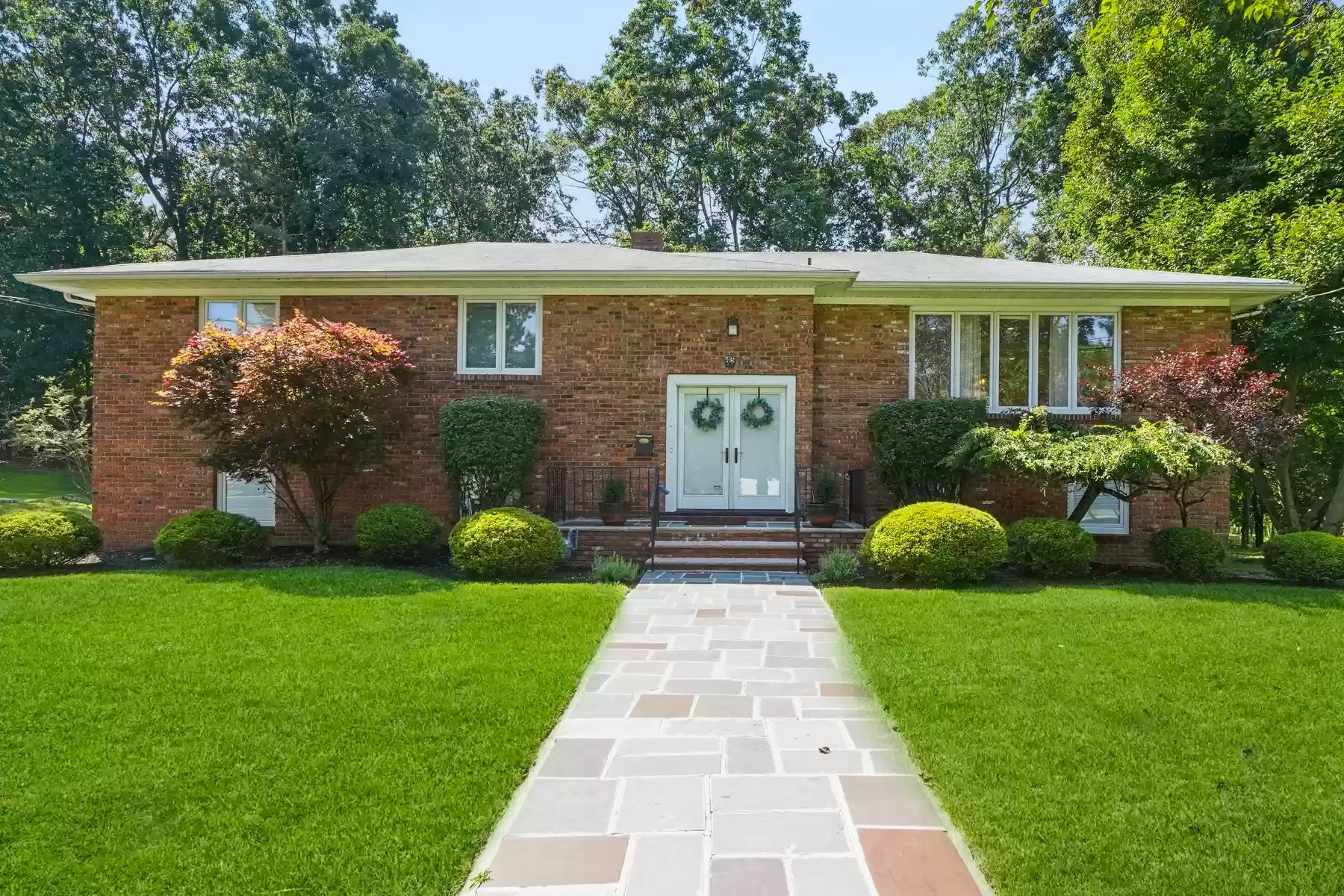 Rendering of proposed design. The right side roof was raised to create a 10′ ceiling in the living areas.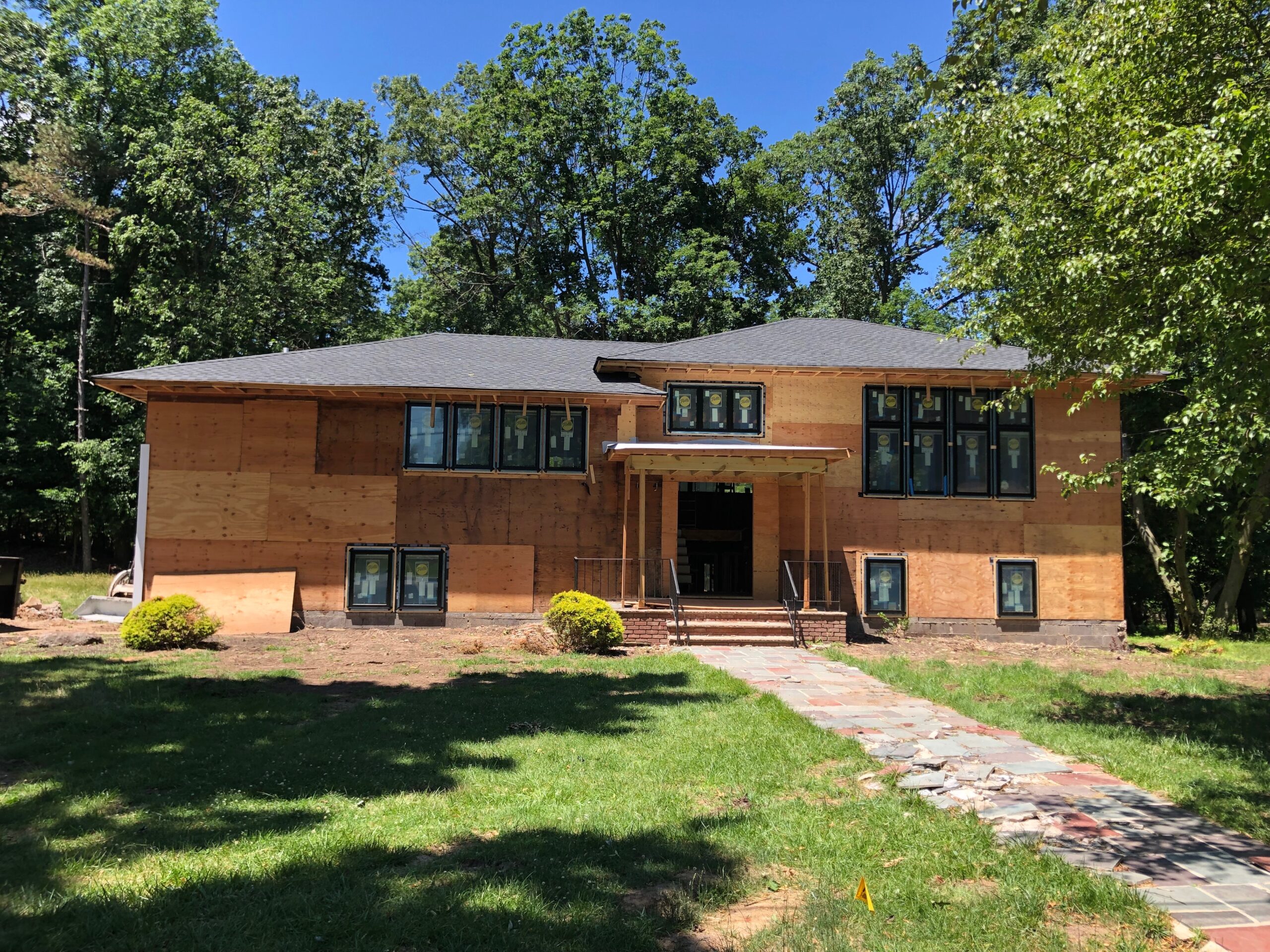 Exterior sheathing, windows, and roof complete.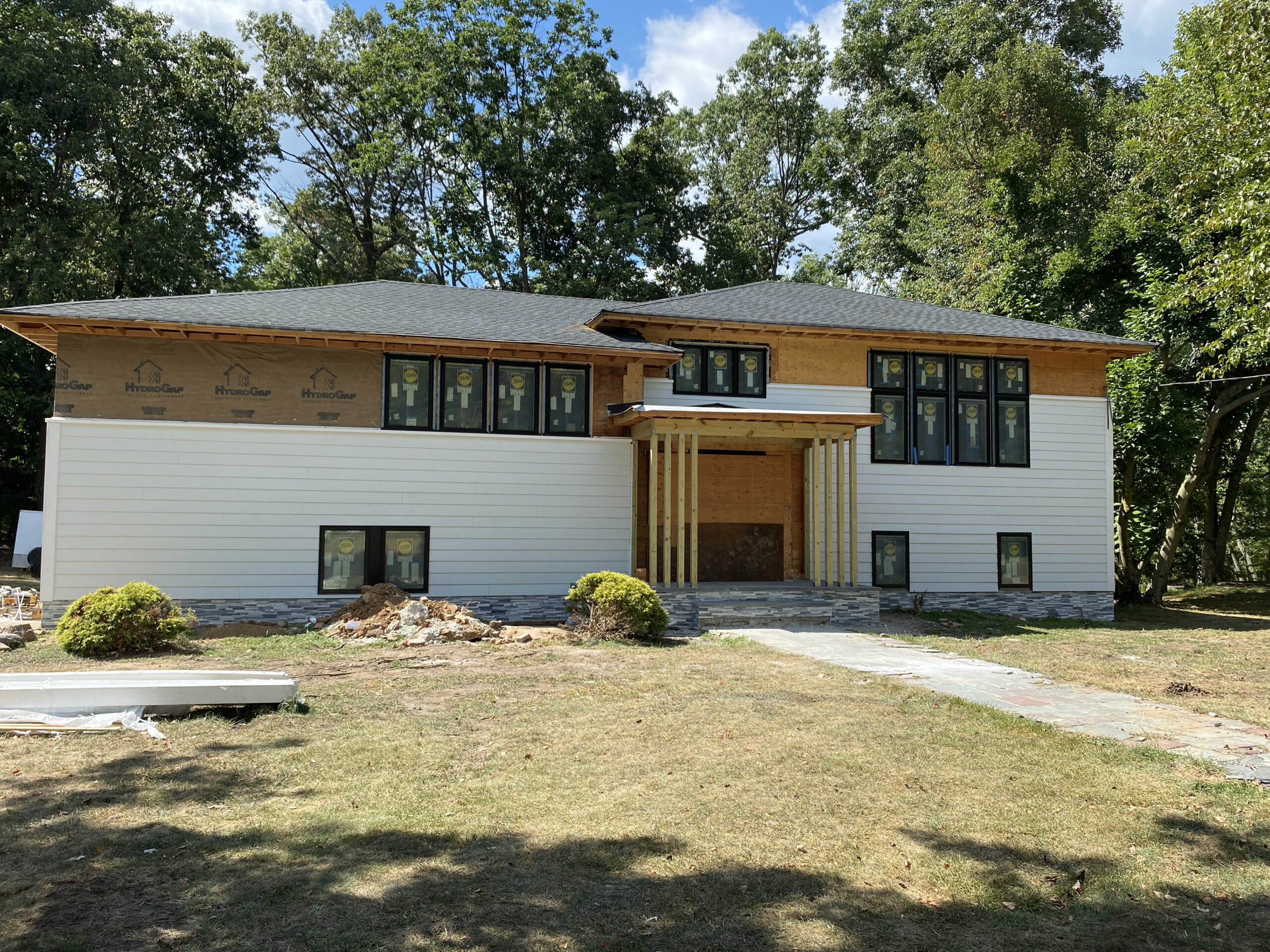 Siding and portico columns in progress.