The owners of this plain colonial wanted to modernize the look of the house within a limited budget. Some simple changes to the front porch and entry door, as well as new siding and landscaping, provided the transformation they were seeking.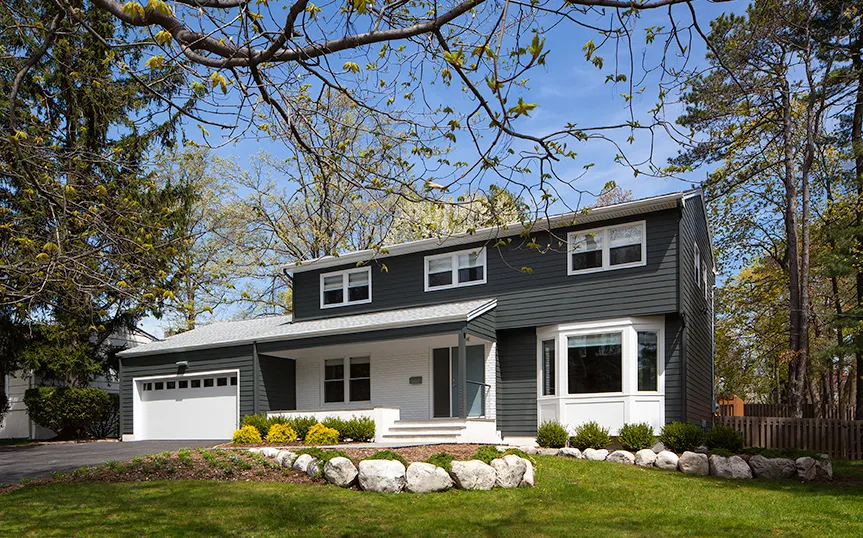 The kitchen was remodeled to suit the more modern style the owners were looking to achieve.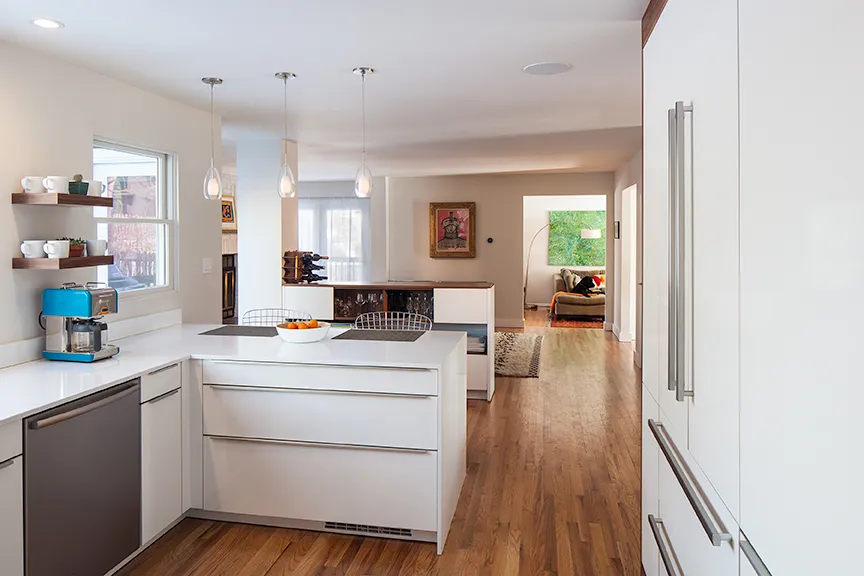 The wall between the kitchen and family room was removed and replaced with a storage cabinet that also acts as a backdrop to the sofa.