Budgeting for your dream home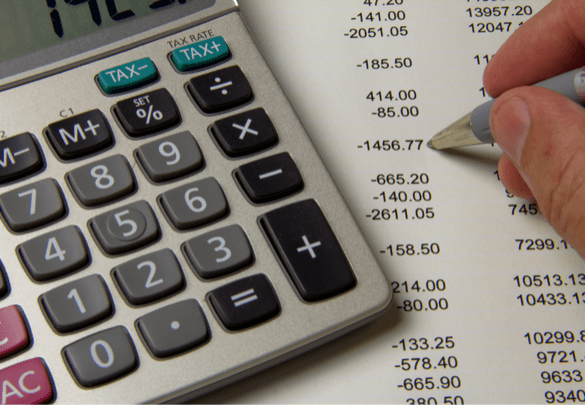 Whenever a prospective client calls about a project they have in mind, one of their first questions is what to expect their dreams to cost. The answer is usually more than they had imagined. In these introductory phone calls, I listen carefully as they describe what they have in mind, whether for a new house, addition, or remodel. As they talk and I ask questions, I try to get a sense of the scope of the work, and I start to think about what this project budget needs to be. When I get around to asking them if they have a budget, too often the answer I hear is not even close to what I had estimated. Then I wonder if they had any advice before they bought the property that they just closed on. Or maybe some clients think it's best not to divulge their real budget because they assume the architect will design something way over that anyway. Yes, that happens, but it makes things harder if we don't start with some realistic parameters.
Just the other day, someone called saying they just closed on a house and wanted to re-do the kitchen, install larger windows in some areas, open up a wall between the kitchen and dining room. I'm thinking this is a $75,000 project, then hear their budget is $30,000. When I explain that this would be very difficult to achieve, they were surprised- "but it's just one room!". Not surprising, but kitchens are the most expensive room in the house. Plus new window openings means exterior siding patching, and taking down that wall potentially means some structural work, electrical, patching floors, walls and trim. This was their first house, and I'm sure they were excited by their vision of what it could be. Even using low cost cabinets such as IKEA (we've done many kitchens with their cabinets), they would have to select the least expensive appliances, fixtures, countertops, and finishes to come close to that budget.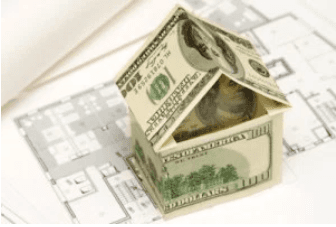 How do you start estimating costs?
When building a new house, people usually budget in terms of cost per square foot, which is a good starting point, but of course doesn't take into account differences in land preparation, demolishing an existing house, etc. But for the house, there are some rules of thumb that are useful in planning the project. (Location also matters, it's certainly more expensive to build here in northern NJ than it would be in the mid-west or south.) Most cost per square foot estimates include finished, conditioned space, so garages and unfinished portions of a basement or attic are usually not calculated in the area. A larger home would typically be less per square foot than a similar quality smaller home. Kitchens and master baths are the most expensive rooms in the house, and there's typically one of each regardless of the size of the house.
Choice of finishes and fixtures can make a significant difference in the final cost of any construction project.
For example, wood flooring could run from about $8/ SF installed and finished, up to $30/ SF and more for specialty wood products with more customized finishes and patterns. Ceramic tile for $2/ SF vs. marble mosaic for $30/ SF. Make those kinds of choices throughout the house, and you can see how costs can escalate quite dramatically
For the following cost estimates, my reference is an individual architect designed house, not a builder's cost who is doing a multi-home development. These are (NJ) construction costs, and don't include land development costs such as bringing in utilities, removing existing structures, architectural or engineering fees, permit costs, landscaping. Make sure it's clear when you are talking to your architect or builder whether your budget is for the total project costs, or for the construction costs only.
$150 per square foot
Our projects never really come out at this price point, but it's not impossible. You'll have to stick to a fairly simple plan, no complicated roof lines, not a single level house. Two story houses cost less per square foot than single story because there is less roof and foundation work for the same total area. You'd probably get vinyl siding on all sides except the front of the house, vinyl windows, modest kitchen and bathroom fixture and finish selections, hollow core doors and builder grade hardware.
$200 – $225 per square foot
This starts to get you into the realm of a more customized, higher quality home. You'd expect cement fiber siding, some brick or stone, clad wood windows, better insulation package, high efficiency mechanical systems, and a much broader range of attractive kitchen and bathroom options, higher quality interior doors and hardware.
$250 per square foot
At this price range, you would start to expect window, siding and roofing upgrades. Features such as custom entry and garage doors, custom designed stair, high end appliances, upgraded and finishes.
$300 + per square foot
These are the homes you see in the design magazines, where seemingly no expense is spared. The exterior may have substantial stone work, slate roofs, copper gutters and trim, sophisticated heating and cooling systems. Custom cabinetry and built-ins, spa like bathrooms, integrated lighting and technology systems. Expect superior workmanship from all the trades.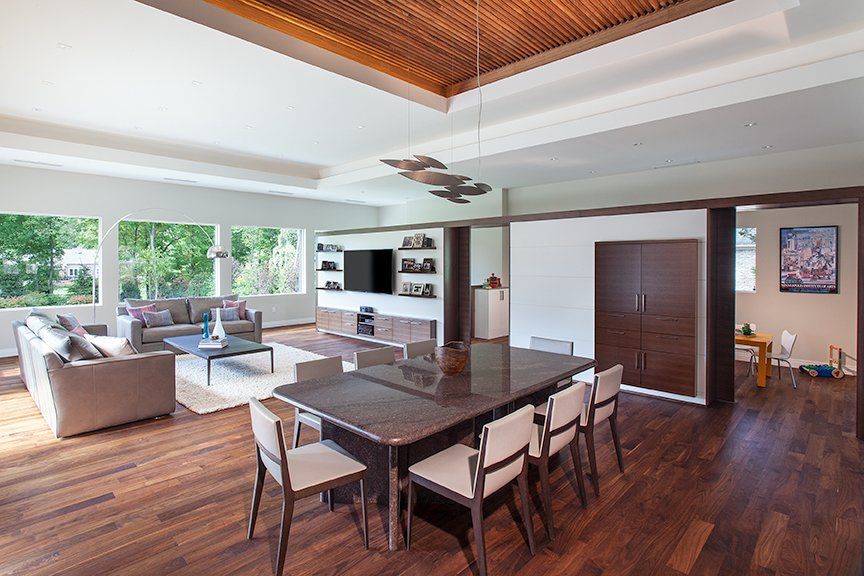 Remodeling costs are much harder to calculate on a square foot basis.
There are so many variables in dealing with existing homes, and if you're just renovating portions of the house, the square foot calculations don't often hold up. For a full gut renovation, using the new house costs less about $50 – $75 per square foot is a safe bet. Additions run about the same as the new cost figures, but then there are added costs to make new and old come together.
Here are a few common remodel types and cost ranges:
Kitchens range from $30,000 for something not too large or upscale, to over $100,000 for a large, center island kitchen, custom or high end manufactured cabinets, stone counters, full tile backsplash, top grade appliances.
Basic size bathrooms with quality fixtures and upgraded tile on most walls can run $20,000 and up, master baths with separate tub and shower, double sink vanity, heated floors, more like $45 – 60,000.
New decks run $40 – $50 per square foot depending on configuration, material (synthetic decking, or hardwoods like Ipe or mahogany) and railing selections.
On grade paver or stone patios actually usually cost less than decks (no framing or railings needed) and average from $10- 20 per square foot, with some types of stone and retaining walls adding to that cost.
Bigger isn't always better.
Thinking about how much space you really need, rather than working from pre-conceived notions on a total square footage is another way to keep costs down. I'd always prefer to see the size of a house reduced where possible, to allow for higher quality construction and finish.
It is difficult to accurately estimate the cost of a project before there is an actual design and detailed scope of work. But a little advance research can go a long way to making sure you are embarking on your project with realistic expectations.